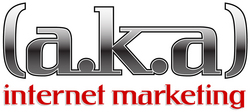 A Search Engine Marketing Director is someone who usually possesses both tactical Internet Marketing skills, as well as high level marketing and business skills. They are often the missing component that a company needs to truly thrive online"
Scottsdale, AZ (PRWEB) September 21, 2010
Phoenix Arizona based AKA Internet Marketing has launched a new service aimed at helping bridge the gap between senior executives and tactical web staff. Their Virtual Search Engine Marketing Director Program bridges the gap between the vision of the Senior Management and the tactical Internet Marketing team responsible for deploying a winning online marketing strategy. This program is designed for Mid-Sized companies that employ an in house web marketing team yet does not have the budget for an in house expert to provide strategic direction to accomplish the goals in the most efficient manner. According to Anthony Kirlew, Founder of AKA Internet Marketing "Oftentimes a CEO or Senior VP may know what end results they want, but they simply don't have the expertise to develop and deliver a solid execution plan to their web marketing staff."
Kirlew is very clear to emphasize that his company is not looking to take Director level jobs from those who currently hold them, but rather help companies that have not been able to benefit from the expertise of a Search Engine Marketing Director (and often due to cost). "A Search Engine Marketing Director is someone who usually possesses both tactical Internet Marketing skills, as well as high level marketing and business skills. They are often the missing component that a company needs to truly thrive online," states Kirlew.
The delivery of the service starts with an initial (paid) consultation where a Senior Search Marketing Strategist will discuss the current status of the company's Internet Marketing program. This includes an analysis of the company's Internet Marketing goals, progress, and concerns and is followed by recommendations which can be implemented with or without the oversight of a Virtual Search Engine Marketing Director from AKA Internet Marketing. If desired, the Director can oversee the implementation and monitor progress on an ongoing basis, otherwise the company (AKA Internet Marketing) will arrange for periodic check-ups to confirm that the client is meeting their goals.
There are two primary financial advantages to the company for enrolling in this program. First, is that they do not have to invest in hiring a seasoned Search Engine Marketing Director, a position that can pay upwards of $120,000 or more and often comes with the added financial burden of a signing bonus, benefits package, and fees to a recruiting firm. Secondly, there are no long term commitments required as can be the case with a standard consulting agreement.
For more information, Anthony Kirlew can be reached at 480-338-6744.
About AKA Internet Marketing:
AKA Internet Marketing is a full service online marketing consulting firm, offering search engine marketing services to small, mid-sized, and enterprise organizations. The company was founded by Anthony Kirlew a 10+ year veteran of the Internet Marketing Industry.
Contact:
Anthony Kirlew, Founder
AKA Internet Marketing
480.338.6744
###