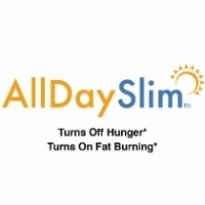 In less than one month, I'm wearing clothing 2 sizes smaller and adding AllDaySlim to my fitness and eating plan is the best thing I've ever done. I feel healthier, sleep better, and have more energy without any side effects.
Los Angeles, CA (PRWEB) September 14, 2010
Focus Marketing, LLC, a privately held direct response firm is proud to announce its representation, the revolutionary nutraceutical AllDaySlim™. AllDaySlim is formulated specifically to help simplify portion control by supporting feelings of fullness and eliminating gadgets such as measuring cups and scales.
The neutraceutical's active ingredient, Assam Fruit extract, has been successfully used for centuries in Malaysia soups and teas. Upon ingestion, individuals experience a feeling of increased satiation even though they are consuming less food. Additionally, when Assam Fruit extract is combined with Orange Peel Oil, this patent-pending combination referred to as Leptisol® improves delivery and uptake. The formula improves the body's ability to burn fat for energy, supports weight loss and promotes normal leptin and insulin levels for better appetite and energy regulation, inhibits the conversion of carbohydrates to fat and supports full glycogen stores in the liver and muscles.
AllDaySlim seeks to "Inspire Healthy Change"™ to a consumer base that often purchases products packed with empty promises and require help with their health regimen. According to CDC Director Julie Gergering, M.D, as a result of an increase in deaths related to poor eating habits and lack of exercise, "Investments in programs to increase physical activity, improve diet and increase smoking cessation are more important than ever before and must continue to be high priorities."
A recent study with the product revealed that additional benefits include improved sleep, less dependency on caffeine, and loss of inches around waist, hip, and thigh areas. A number of the participants dropped a pant size without changing their diet at all.
"I've struggled with weight for the past 10 years. I've tried everything and nothing really made a difference until AllDaySlim," said Lisa, a participant.
Assam Fruit belongs to a family of sour fruits traditionally used in cooking and in herbal healing systems. Research performed at both the Universiti Putra Malaysia and the Forest Research Institute in Malaysia (FRIM) concluded that Assam Fruit acts as an appetite suppressor and has the capability to reduce blood lipid levels. In an animal model, the fruit was found to powerfully inhibit the buildup of plaque in the artery wall despite a high fat diet. This research suggests that the fruit extract may play a role in supporting cardiovascular health.
Francine, an additional participant in the study, had a sensitive stomach and was pleased with the lack of side effects from AllDaySlim. "AllDaySlim kept my food cravings at bay and I felt full eating less. Losing weight is a large part of the healthier feel but my increased energy and better sleep habits have naturally taken a hold of me! Surprisingly, there were no bad side effects at all and I now drink less coffee and soda. Best of all, I keep having to pull my jeans up at the waist."
Overall, AllDaySlim is not a diet pill intended to replace meals, but rather, a health supplement to be taken 30-60 minutes before any two meals to promote natural weight loss. That's a small price to pay to be slim all day. For more information, visit http://www.alldayslim.com and http://www.focus-marketing.net.
About Focus-Marketing
Focus-marketing turns Direct Response into Direct Results by creating consistent, positive interactions which in turn create a long lasting brand impact. Read about our services and learn just how we make and maintain the results that get your brand the attention it deserves at http://www.focus-marketing.net.
###