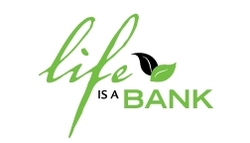 We want to bring hope to anyone who is struggling with debt or concerned about outliving their retirement
Scottsdale, AZ (PRWEB) September 23, 2010
Life is a BANK is a Scottsdale, Arizona based financial education company that is stimulating economic recovery by helping individuals and businesses take back control of their finances.
The company's primary focus is to help their clients implement a financial strategy that has been around for decades and is known as the Infinite Banking Concept. It is a proven method of redirecting the flow of money, with the goal of having money directed back to their clients instead of away from them (as is currently the case for many).
The Infinite Banking Concept represents a paradigm shift in how people have viewed their finances. The clients of Life is a BANK have embraced this strategy because they have seen how the financial knowledge they had and the traditional financial advice that they have received has led them to near financial demise over the past several years. In the words of one Life is a BANK client, "I now sleep at night… I am not concerned with what the markets are doing."
The financial education team at Life is a BANK brings a wealth of experience from the traditional banking and finance world. Life is a BANK educators don't make any recommendations in the buying or selling of stocks or investment products. Life is a BANK uses a variety of platforms to teach their strategies including their website, a personal finance blog, educational workshops, webinars, and one-on-one consultations.
The company's ultimate goal is seeing people set free from the cycle of debt and the fear of outliving their retirement – issues which flood the news headlines almost daily. "We want to bring hope to anyone who is struggling with debt or concerned about outliving their retirement. We are excited about sharing this knowledge because it is changing our own personal financial lives. We believe it is the key to our nation's economic recovery," says founder, Norm Robinson.
About Life is a BANK
Life is a BANK is a financial education company dedicated to teaching individuals and business owners how to rapidly eliminate debt and build lasting wealth regardless of the market. By increasing their client's knowledge and understanding, Life is a BANK teaches their clients how they can take back control of their finances. Visit their website at http://www.lifeisaBANK.com.
###