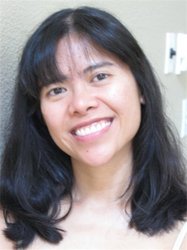 Anyone who loves the whole idea of joie de vivre--the joy of living--will find something to appreciate and enjoy at MyInnerFrenchGirl.com.
Fort Worth, TX (PRWEB) September 28, 2010
MyInnerFrenchGirl.com, a popular niche blog originally launched in 2007, celebrates four years of providing a creative community online for lovers of French culture and lifestyle everywhere.
Published and edited by Marjorie R. Asturias, MyInnerFrenchGirl.com offers book and film reviews, the occasional beauty review, wry essays on French culture as seen through the eyes of a very American woman, and a growing number of audio and video podcasts reflecting the blog's interests in travel, art, literature, philosophy, food, and fashion. Previous podcasts – all of which are archived on the blog – include interviews with well-known authors and activists such as Mary Beth Raycraft, Sandra Gulland and Mariane Pearl, renowned journalist and documentarian.
"I created the blog on a whim," Asturias said. "I'd been interested in French culture for many years, and as a writer I saw the blog more as a personal journal to explore that interest than anything else. It didn't take long for me to find kindred spirits in the blogosphere, though, and before I knew it, it had grown to become this wonderful little community of Francophiles in our corner of the web."
Within months after its debut, MyInnerFrenchGirl.com unexpectedly landed national exposure when it was mentioned in a New York Times article in 2008 about beauty bloggers and their growing influence on the beauty industry. It has since earned a steady and growing following of not only beauty junkies but also writers, artists, designers, and others interested in the mystique and sophistication of the French. As part of the publisher's expansion plans to meet the needs of the blog's readership, MyInnerFrenchGirl.com will also launch a regular Internet-based radio show featuring more interviews and commentary.
"You don't have to speak French or even have been in France to get involved in the community," Asturias said. "Really, anyone who loves the whole idea of joie de vivre – the joy of living – who loves the pleasures of good food, good books, good movies, good art, or just about anything that adds meaning to life will find something to appreciate and enjoy. A lot of people are rejecting the whole notion that we have to accept the status quo, living in this time-crunched, multi-tasking society. MyInnerFrenchGirl.com rejects all of that and embraces the opposite: the time-full, a life that's rich in meaning instead of being just one long task list."
About MyInnerFrenchGirl.com
Launched in 2007, MyInnerFrenchGirl.com is published and edited by writer and social media enthusiast Marjorie R. Asturias. The site also maintains an active Twitter feed, @innerfrenchgirl, and a Facebook community/fan page. For more information, contact info(at)myinnerfrenchgirl(dot)com or call 214-519-8157.
###