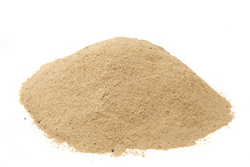 Phoenix (PRWEB) September 14, 2010
Stabilizer Solutions, Inc., a leading innovator in soil technology, was recognized by the American Society of Landscape Architects (ASLA) at the opening ceremony of the ASLA Expo in Washington, D.C. this past weekend for their generous donation of more than 25 tons of their Stabilized Crushed Stone, reinforced with the company's Stabilizer® organic soil binder, to rebuild a local high school's greenhouse and garden. This renovation is a coordinated effort between the ASLA and the ASE Mentor program to improve the quality, health and aesthetics of D.C.'s Coolidge High School.
"We jumped at the opportunity to donate materials for such a great cause," said Stabilizer Solutions President Jon Hubbs. "Our Stabilizer® changes the performance of crushed stone, making it stronger and more resilient to wear and tear. Incorporating our products into the pathway leading to the garden will make it last years longer, allowing students to enjoy it for generations to come." This project is scheduled to begin in October.
Stabilizer Solutions products are used in landscapes, stadiums, and ballparks around the world. To find out more, visit http://www.stabilizersolutions.com.
###