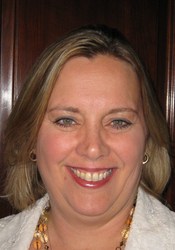 Life is never a straight line from beginning to end. Sometimes life gives you interesting twists and turns. It is what you do with the twists and turns that makes life good or not. Melissa Wittenborn
Chicago, IL (PRWEB) September 15, 2010
How is it that we worry about going green with everything in our lives except ourselves? In her new book Going Green with Your Self-Esteem, Melissa is out to share with the world how you can be in nature nurturing yourself. She has given many strategies in her book on how to improve your self-esteem in order to move to your next level of success.
On Tuesday, September 21st she will be sharing her strategies with the Oak Brook Rotary Club. She has already given talks to LEADS Club International on an Alaskan Cruise, as well as the West Suburban Chapter of Leads Club, Restoration of Spirit in Evanston, to name a few.
Melissa shares her life's stories and challenges and teaches people how they can take their own challenges and become successful in life. Everyone benefits from utilizing her "Bless & Release" methods. Melissa's past clients have included small business owners, people looking for a "greener" life, as well as hockey teams and competitive figure skaters.
Her own life story was featured in Reader's Digest. She is the recipient of the Missouri State Teacher of the Week Award, and most recently has become a member of the National Speakers Association.
Her official book launching date is October 13, 2010 in Woodridge, IL. You can find out more about "Blessing & Releasing" by visiting http://www.momotivation.com
For Success Building In:
Self Esteem, Wellness/Stress, Health, Mental Attitude, Team Cooperation
Please contact Melissa @ 630-747-8221 or Melissa(at)momotivation(dot)com
http://www.momotivation.com,
http://www.winnerswithpositiveattributes@blogspot.com
http://www.livingecologicallyresponsible@blogspot
# # #