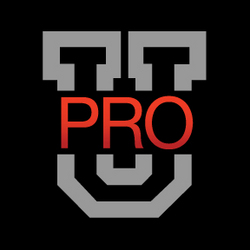 Every '10FOR10' continues to shine the light down the path for entrepreneurs to learn how to take their results to the next level
New York, NY (Vocus) September 14, 2010
CarbonCopyPRO is pleased to announce the latest graduating class from its exclusive leadership program, the "10FOR10".
Concluding with a farewell dinner, this class of 18 entrepreneurs from around the globe spent two intensive days with CarbonCopyPRO co-founders Jay Kubassek and Aaron Parkinson immersed in the company's "next level" training program. Top leaders, marketers and trainers (all "10FOR10" graduates) were also flown in for the seminar to provide hands-on training to the class.
Selected by a stringent set of performance-based criteria, this elite group of graduates for the August 2010 "10FOR10" class includes:
Adam Chandler, Jordon Crouter, Zoe & Mark DeLuca, Shaquir Hussyin, Didar Khalsa, Matthew & Christine Kominiak, Sam Lewis, Brian Magnosi, Greg McMahon, Adele Mostert, Karen Newman, Cameron & Tanya Outridge, Jenni Ryan, Bill Tannar & Derek Bayer.
"Every '10FOR10' continues to shine the light down the path for entrepreneurs to learn how to take their results to the next level," stated John Jackson, CarbonCopyPRO's Vice President of Leadership Development. "That light burns brighter after each '10FOR10'. Jay and Aaron continue to give back to our members who have earned the right to be in this room with them for two days. What an inspiration!"
CarbonCopyPRO's services, available today in 194 countries and 50 languages, are designed to teach anyone anywhere in the world, to market anything to anybody. The company's mission is to empower entrepreneurs around the world to create real results by challenging the status quo and thinking differently. Please visit CarbonCopyPRO.com for more information.
# # #