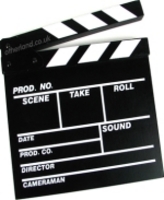 Online video is growing at a phenomenal rate and right now there is a huge opportunity to benefit from the free traffic that the video sharing sites like YouTube can send you. Only recently YouTube announced that they served 2 billion videos in one day which is an incredible number
(PRWEB) September 30, 2010
A hands-on workshop explaining how to use Online Video in Recruitment has been announced by Mike Taylor from Online Recruitment Marketing Specialists, Web-Based-Recruitment.com.
Taylor has just finished hosting the worlds first Mobile and Video in Recruitment Conference which took place in London on the 28th September with delegates attending from the UK, Europe, South Africa, Australia and Russia.
"From talking to Recruiters at the conference a lot of them can see the benefits that online video can bring in terms of free targeted job seeker traffic and high search engine rankings. However, until now there was a perception that producing your own online videos was both complicated and expensive.
Having already used online video a lot myself, including a series of Speaker interviews prior to the recent Conference, I am able to go through all the different stages during the workshop to show just how straight forward and cost effective online video can be."
By the end of the workshop attendees would have learnt:

The different types of equipment to use
How to shoot their own video
How to edit the video with their company details
How to set up their own YouTube channel
How to publish video on their own web site and distribute it across the web
The workshop also includes a practical hands-on session where attendees can create their own three minute video.
Growth Of Online Video
"Online video is growing at a phenomenal rate and right now there is a huge opportunity to benefit from the free traffic that the video sharing sites like YouTube can send you. Only recently YouTube announced that they served 2 billion videos in one day which is an incredible number" said Taylor.
"YouTube is now the second largest search engine in the world and the number of job and recruitment related searches is increasing all the time. This clearly shows that job seekers are increasingly searching and hoping to find relevant videos about a company and their job vacancies." continued Taylor.
Workshop Date
The first workshop takes place in London on the 20th October and numbers will be limited in order to allow enough time for each person to ask questions and take part in the practical exercises. The workshop can also be run in-house on company premises.
###