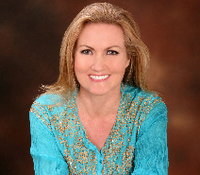 "People that work with me are in need of results fast. Miracles happen regularly when I work with clients. I am so fortunate to see them every day." Sheevaun Moran
Huntington Beach, CA (PRWEB) September 16, 2010
Sheevaun Moran of Energetic Solutions, Inc. has worked with thousands of clients utilizing energy healing, a systematized set of protocols and intuitive solutions to achieve miraculous results.
Ms. Moran is the founder of Paramitas the System which offers energetic solutions for the most complex health challenges, deeply ingrained traumas, etc with protocols that release these patterns, programs and negative attitudes resulting in improved health, happiness, better relationships and even healthier businesses.
When healthcare or western medicine fail people come to Sheevaun O'Connor Moran to help identify the problem, find a solution and reclaim their health body and mind. Her approach is individualized and customized to each particular client and yet she uses her unique system, Paramitas, to resolve the issue. Paramitas helps to resolve the issue fast alleviating stress on the body from invasive processes and along with her CD's the client achieve greater health, naturally within a few sessions.
Over 15 years ago Sheevaun left her corporate pharmaceutical position to reclaim her own health and then to teach others how to reclaim theirs. She has trained thousands, produces and hosts her own radio program, authored hundreds of articles, published 3 books and 20 guided meditation CD's.
Sheevaun has been serving the world community with practicality and healing along with providing a weekly radio show that can be tapped into worldwide called Master Your Energy Master Your Life. Her vision is to create a place where the world achieves health and wellness naturally through simple non-denominational, yet practical methods that can be done with the simplicity of intention, energy and the gentle hand movements.
Enchant your life and master your energy by signing up for Sheevaun's Newsletter at her website http://www.SheevaunMoran.com or call 714.374.1988. Create new energy and make a Positive Change in Your Life with Paramitas the System to Create the Life YOU…deserve it!
###