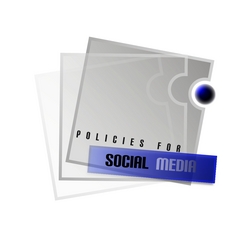 The Policy for Social Media outlines the benefits of using social media and defines the boundaries of acceptable behavior.
Hudson, OH (PRWEB) September 15, 2010
If you are like many companies, you realize that social media has become an important way to connect with customers and spread your marketing message. At the same time, employers are struggling with the awareness that their employees are tweeting and updating their Facebook account with company talk that may not be flattering. What is a business owner to do?
"The Internet is loaded with articles and blog posts about the importance of creating a social media policy," said Deborah Chaddock Brown, owner of AllWrite Ink. "Just like with all aspects of business, employers need to put in writing the rules and regulations for every aspect of their business so that employees understand what is expected; this is doubly important for social media behavior because it involves the brand image of the company."
Brown has created a policy for social media that outlines 16 policies and procedures for the use of and acceptable behavior with social media; both on and off the job.
"Business owners have enough on their plate without taking the time to create a written policy for social media. I have created a manual for them that can be downloaded. The policy for social media outlines the benefits of using social media and defines the boundaries of acceptable behavior."
Consumers are using social media to research purchases and to seek out companies to do business with. Companies using social media to engage in conversation with their target prospects have a leg up over the competition. Employees from multiple departments (marketing, operations, merchandising and research/development) have the opportunity to learn from consumers and seek their opinion before launching new products. The Policy for Social Media helps to define the process for participation as well as outlining acceptable and unacceptable behaviors and consequences.
About AllWrite Ink
AllWrite Ink writes Words People Read® helping companies communicate their message in a clear, concise manner that inspires the reader to take notice and take ACTION. Good writing doesn't just happen – it takes active listening, research and extra effort to find just the right words. Deborah Chaddock Brown is also a recognized speaker on topics of customer relationships and using social media to connect with customers. Located in Hudson, Ohio, AllWrite Ink provides content for websites, newsletter, brochures, flyers, speeches, and direct mail programs. For more information, call 330-414-8792, email: Deborah(at)allwriteink(dot)com or visit the website at http://www.allwriteink.com.
###