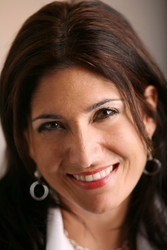 Today's wide variety of social media options and price points help businesses and organizations of all sizes let go of fear and hesitancy, and engage in growth
Birmingham, MI (PRWEB) September 15, 2010
More and more businesses and organizations are embracing, rather than avoiding, social media these days, as it can significantly help them to grow, according to award-winning, Integrity Communications, a digital marketing, branding and public relations practice in Birmingham, Michigan, http://www.integritycommunicationsco.com/.
"While as human beings, we naturally may recoil from that which is new or confusing, today's wide variety of social media options and price points help organizations of all sizes let go of fear and hesitancy, and engage in growth," says Anahid Derbabian, Owner/Founder of Integrity Communications, which has provided clients nationwide with strategic digital marketing and public relations for more than six years. "Business owners and marketing directors, you are well-served to read and research, then initiate social media conversations with digital and social media experts that you trust, so as to engage in social media to help your business to grow," says Derbabian.
Social media has evolved significantly, and businesses today now initiate and participate in conversations, build and maintain relationships, and increase their visibility and connections locally, regionally, nationally and/or internationally. Depending on each organization's comfort with social media and risk tolerance, simple to more advanced initiatives can be developed.
"Share your company's goals and challenges along with the audiences you seek to reach, as the starting point of discussion. Next, discuss your resources of time and budget, knowing that you can begin with social media tools such as videos, e-newsletters, podcasts, and SEO. Empower the professionals to propose appropriate social media tools to meet your particular goals," says Derbabian, who is known for strategically and intuitively guiding clients forward.
Integrity Communications itself has grown and evolved through the years, as digital communications and social media have developed. A team of talented and strategic professionals carefully listens to and assesses each client, and hand-selects effective communications tools involving the latest digital marketing, branding and public relations services.
Contact Anahid Derbabian at Integrity Communications, at 248 202.0583 and anahid(at)integritycommunicationsco(dot)com, and visit http://www.integritycommunicationsco.com/.
###