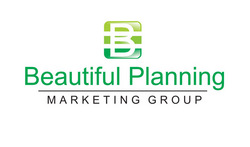 In this economy not everyone can afford the high price tag that comes with hiring a professional Public Relations firm. However, without PR you can't generate a buzz
New York, NY (PRWEB) September 14, 2010
Beautiful Planning Marketing Group, (http://www.beautifulplanning.com), announced today the launch of their new class sessions that will teach business owners, marketing professionals, authors, artists, models, actors and more how to push their own names out to the media. The New York City PR Firm that has been worked with B2B clients, big music industry names, authors, restaurants, Broadway shows, fashion events and celebrity athletes is spilling major communications secrets.
" In this economy not everyone can afford the high price tag that comes with hiring a professional Public Relations firm", states Business Development Manager Julissa Ford. "However, without PR you can't generate a buzz; build your brand or business. We are closing the gap of that common catch 22 situation."
The PR Classes will be at an affordable introductory rate of $39.99 per person and offers group sign up discounts for 5 or more persons registering. November class sessions take place November 10th, 11th and 12th 2010 from 6:30pm to 7:45pm. The classes will cover Public Relations essentials such as:
Attendees Will Learn:

The value of Public Relations to your business, product, brand or name
The difference between PR and Marketing
Contacting the right media channels to pitch your story
How to include Public Relations within a social media campaign to see a faster return on investment
Developing PR resources in house that cost you absolutely nothing
How to strategically pitch your book, product, cd, art, business or basically anything to the media
How to find the appropriate media to cover you
Ways to make the media sit up and take notice and come to you
Valuable PR firm resources that are free to use that no one wants to share
The value of a Press Release, Pitch Letter and more
The correct way to follow up with the media
How to "Spin" a story
How to measure your PR campaigns success
And More
To find out more information about Beautiful Planning's Do-It Yourself PR classes or to register please visit http://learnpr.eventbrite.com/ or call 1.877.841.7244.
About Beautiful Planning PR Firm
Established in 2005 by Monique Tatum, Beautiful Planning Marketing Group is a full service NYC based PR and SEO firm that offer all levels of media relations, corporate communications, pr, and online press development, SEO, SEM, Online Social Media and more. The New York PR Firms services range from corporate communications, celebrity PR, entertainment PR, fashion PR, technology PR, book, author and publishing PR, media relations, sponsorship obtainment, social media marketing, search engine optimization, a full range of internet marketing services, business development services, and event planning. The firm garners publicity and media attention for all areas of the United States with a specific focus New York City, Los Angeles, California, Miami, Atlanta, Texas, and Canada. For more information visit http://www.beautifulplanning.com.
###