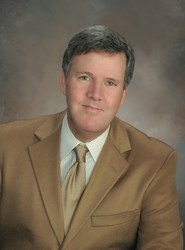 "You either live by fear or you live by your principles. If living by fear, everyone else will lead- if living by principles, you will lead yourself and others will follow."
Scottsdale, AZ (PRWEB) September 15, 2010
Starting the economic recovery process with a stronger and more engaged team requires taking action in times of uncertainty or transition. Join Dr. Fred Johnson, Founder and CEO of InitiativeOne, Institute of Business Leadership as he and other Realtor experts talk about leadership and the importance of cultivating a culture of trust and accountability in this upcoming free 4-week webinar series.
Special guests and panel members include Pam Krieter, CEO of Mainstreet Organization of Realtors, Illinois; Bill Powers, NAR Director and Regional Developer, Realty Executives, Texas and Chris Read, CEO CR Strategies, Illinois.
Mark your calendars for September 28, October 5, 12 and 19. Each webinar begins at 11am pacific time (Noon mountain, 1pm central and 2pm) and will last 30 minutes with a few minutes dedicated for audience questions.
September 28: It's Not About Your Mama! with Dr. Fred Johnson and Bill Powers talk about getting the team on board and building an environment of trust and accountability.
October 5: Are You Thinking About or Dreading a Merger? Dr. Fred and Pam Krieter will address managing through an association merger and leadership issues in the midst of transition.
October 12: Is Your Staff Playing Solitaire? Dr. Fred and Bill Powers raise you to a higher level by holding team members accountable and enhancing their productivity.
October 19: Is Your Team Following You or Are You Just Taking a Walk? Dr. Fred and Chris Read introduce leadership and commitment and focusing on the organization's vision and values.
Dr. Fred Johnson is a nationally recognized expert in accelerating change within organizations, businesses and institutions by inspiring individuals to win both personally and professionally.
InitiativeOne, Institute of Business Leadership with offices in Green Bay, WI. and Scottsdale, AZ. 602-374-8990.
###