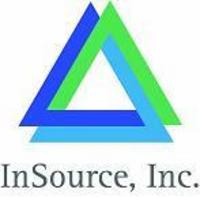 InSource's expansion into Accounting and Finance is a natural fit for our company and our clients
Wayne, PA (Vocus) September 20, 2010
InSource, a leading provider of staffing and professional services, today announced the official launch of its Accounting & Finance practice. The new practice focuses on everyday solutions critical to performance and productivity, including accounting, finance and internal audit.
The expansion into Accounting & Finance follows a decade of success as one of the leading IT staffing and project management specialists, providing experts in contract, temporary-to-permanent and full-time positions and professional services experience in helping businesses achieve proven results. Consistently recognized among the fastest-growing services firms by Inc. and the Philadelphia Business Journal, InSource has worked with hundreds of companies in the mid-Atlantic region and across the United States.
With the launch of its Accounting & Finance practice, InSource combines extensive firsthand knowledge of the CFO organization and a deep virtual bench of accounting, finance and audit specialists to deliver a wide range of professional resources and services. The practice will be led by newly appointed Managing Director Matt Lewis, who recently joined InSource with over 15 years of business development and marketing experience in the professional services industry.
"InSource's expansion into Accounting and Finance is a natural fit for our company and our clients," said Mark Lafond, Principal, Business Development, InSource. "Through the unique offering of integrated Finance and IT services, we are committed to delivering the right people and best solutions to help our clients better support strategic objectives with everyday operations — across the organization."
In times of change, innovators and successful organizations are willing to adapt to dynamic internal and external factors. Leading businesses embrace the value of a flexible workforce and appreciate a partner that can deliver resources and services that support business objectives efficiently and effectively. The InSource methodology evaluates and tracks the performance of every engagement to ensure quality, value and client satisfaction.
About InSource
InSource provides staffing and professional services that enable organizations to align IT and Finance operations with strategic business goals. Focusing on everyday solutions critical to performance and productivity, InSource expert services support end-user computing, infrastructure and security, application development, accounting, finance, and internal audit. Through integrated resource and project management solutions, InSource combines deep technical and financial proficiency, proven approaches and a deep understanding of client challenges coupled with flexible resource models for scalable operations and strong business results.
As a top employer, InSource has been consistently ranked among the fastest-growing professional services firms, with recognition from the Inc. Magazine (Inc. 500) and the Philadelphia Business Journal (Philly 100) over the past decade. http://www.InSourceNow.com
###