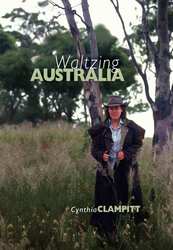 By the end of the book, I felt as if I actually sat beside Clampitt as she explored beautiful Australia.
Arlington Heights, IL (PRWEB) September 16, 2010
The adventure memoir/travel narrative "Waltzing Australia" has been named the 2010 Mom's Choice Award winner in the travel writing category. The Mom's Choice Awards® honor excellence in works that are inspiring and family friendly.
About the book:
Would a sensible, successful woman in her mid-30s walk away from money, security, career just to make a dream come true? Absolutely!
Cynthia Clampitt wanted to write—and she wanted to get as far away as she could from the temptation to rejoin the corporate world. Australia was a lifelong interest, and it seemed to be the best and farthest place to start over—and test one's limits.
Clampitt circled and crossed the continent, covering nearly 20,000 miles. The child of that journey is the book Waltzing Australia, a journal that recounts six months of joy and adventure. It is a story about change and finding out who you are. But above all, it is about Australia: the history, legends and art, both European and Aboriginal; the beauty, the challenge, the people, the land.
Best-selling author Richard Lederer wrote of Waltzing Australia, "Cynthia Clampitt's luminous chronicle of her love affair with Australia resonates to the heart's deep core." Aussie expert Barb Mackenzie wrote, "(Cynthia) paints vivid pictures of people, places and adventures. I can feel the sun, hear the crush of the bush beneath my feet and smell the salt of the sea. I know I will go back again to Australia but I can revisit anytime just by picking up Waltzing Australia and reading a few pages." Author/reviewer Helen Gallagher wrote, "Cynthia Clampitt surprises us with a writing talent and story-telling technique that is tough to master, yet she is consistently compelling to read."
Waltzing Australia will encourage those who dream, as well as those who travel. It will delight those who know Australia and enchant those who do not. Readers will come to know Australia intimately, as the author leads them across the often-surprising landscape.
Australia fascinates almost everyone. For Clampitt, sharing the adventure with others is part of the dream.
http://waltzingaustralia.wordpress.com
###