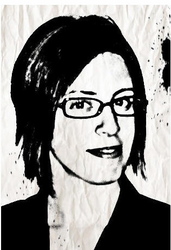 "With women starting businesses at nearly twice the rate of men, it's no surprise that women make up the fastest growing segment of new business owners." -BizJournals
Chicago, IL (PRWEB) September 15, 2010
What is the fastest-growing, most lucrative and under-the-radar demographic in the country?
Mom entrepreneurs.
Jill Salzman opened her first Founding Moms' Exchange in Oak Park, IL, one year ago in the hopes that she would meet 4-5 fellow entrepreneurs who also had children. In a mere 6 months, she had 215 members.
"These mom entrepreneurs keep coming out of the woodwork. Working mothers need momraderie. Founding Moms' Exchanges fill that void."
Where are they now? Fifteen months in, The Founding Moms comprises 1,450+ mom entrepreneur members in 25 cities around the globe, including The Founding Mums' Exchange in Brisbane, Australia.
At each Exchange, members gather at a local coffee shop to network, educate and learn about each other's businesses and how they can improve. They meet for one hour, once a month, and annual dues are $10.
Why are Founding Moms' Exchanges so successful?
Because unlike other formal, expensive or leads-only networking organizations, Founding Moms' Exchanges are a safe haven from the usual promotional blur. Women simply compare notes, gripe and cheer one another in their endeavors.
Sponsors are already vying for the opportunity to reach these women face-to-face. This ever-growing group of dedicated and entrepreneurial moms has become a target for forward-thinking brands including Dove, Sonsi and Sittercity.
For more information, to find a Founding Moms' Exchange near you or to sponsor this group, please visit http://www.FoundingMoms.com.
###