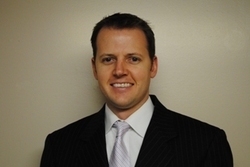 Safe Money is money you'll never have to earn again!
Salt Lake City, UT (PRWEB) September 23, 2010
Brett Kitchen and Ethan Kap have released a free video for consumers that are seeking safe havens for their hard earned money during these troubled economic times. This safe money video reveals the forgotten 200-year-old financial tool America's finances were built on from the 1930's to the 1980's.
Consumers can watch this eye-opening safe money video on Kitchen and Kap's interactive financial planning website True Financial Age. On this new website, people can also discover their True Financial Age™ through a proprietary quiz that is simple, fun, and requires no personal identifying information to take.
The quiz results will show people their "never work again number" and will let them know if their current financial path will allow them to achieve their financial goals in life. Once the quiz is complete, consumers are educated on safe money alternatives to conventional financial planning and given specific solutions based on their personalized situation. This entire service is 100% free.
"After years of seeing people follow conventional folly of financial teachings that lead to nothing more than paying more taxes, slavery to banks, credit cards, and mortgage companies, while leaving nothing for savings, we knew we had to help people," said Brett Kitchen, co-founder of True Financial Age.
"Early retirement with enough money to live the kind of life we all dream about is still possible. The solution is easier than most people realize, and it can be accomplished even in our current economy," said Kitchen.
For more information visit http://TrueFinancialAge.com or call Brett Kitchen at (801) 693-1677.
About Insurance Advocates, LLC
Co-founded by Brett Kitchen and Ethan Kap, Insurance Advocates, LLC is a company dedicated to helping consumers achieve the American Dream of retiring early with enough money to live the lifestyle they choose. They teach little-known wealth building strategies that don't expose people's money to the risk and taxes associated with the most common retirement choices.
# # #