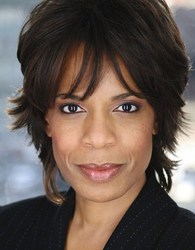 "I am so encouraged that these two schools recognize how vital the art of face to face communication is. In this day and age, when so much information is transmitted electronically, we all need to learn and practice the important skills that go into effec
New York, NY (PRWEB) September 15, 2010
Robyn Hatcher of SpeakEtc. is pleased to announce her partnership with The Renaissance Charter High School for Innovation, a new Charter High School in East Harlem. SpeakEtc. will be working with students and faculty at Innovation helping them become more engaging, powerful and successful communicators.
Innovation is not the only NYC school that has reached out to SpeakEtc. Over the summer Robyn worked with the faculty of a private Episcopal school on the Upper West Side. She will return to the school this week to prepare the faculty for their upcoming curriculum night presentations. Says Robyn, "I am so encouraged that these two schools recognize how vital the art of face to face communication is. In this day and age, when so much information is transmitted electronically, we all need to learn and practice the important skills that go into effective in-person communication."
Renaissance Charter High School for Innovation is located at 410 East 100th Street. Its goal is to provide a high achieving, humanistic model of education with a curriculum that combines exceptional classroom instruction, project based learning through student portfolio work, and hands-on, experiential learning. It has been featured in the Wall Street Journal and the Daily News. The principal, Nicholas Tishuk, and Robyn met at a Department of Education presentation and realized how well their missions complimented each other. SpeakEtc. has already given one workshop to the faculty and will work with students once a week starting in November.
SpeakEtc. creative training works on the non-verbal elements of communication – body language, gestures, vocal quality as well as the verbal – word choice, content and organization. Her unique approach also identifies and works with client's strengths, core values, and passion. She is available for media appearances and can speak on topics such as: How to be an Engaging Interviewer; Nonverbal Skills to Help Your Child Avoid Bullying; The Power of Non Verbal Communication; How to Communicate for a Great First Date; Effective Elevator Pitches; Don't Just Inform, Inspire; Don't Just Present, Engage and other topics.
Robyn Hatcher is owner of SpeakEtc., a presentation and communication skills training company which provides group and one on one coaching to individuals, corporations and organizations. SpeakEtc. has worked with clients from: Deloitte & Touche, Allstate Financial Services, The New York Public Library, Atlantis Health Plan, Williams Lea, Robinson, Lerer & Montgomery Strategic Communication, Prudential Douglass Elliman and many more. She is an adjunct professor at New York City's Baruch College and Fashion Institute of Technology, a master trainer and curriculum developer with Leadership Transformation Group, LLC and a trainer/performer with Performance Plus, an innovative management training and employee development program whose clients include: Morgan Stanley, Bank of America, and Wachovia. Robyn is a member of the Manhattan Chamber of Commerce, American Society of Training and Development, the Writers Guild of America East, Screen Actors Guild, Actors Equity and American Federation of Radio and Television Artists. She has served on the executive boards of several organizations and is an appointed member and committee chair of Manhattan's Community Board 5. Robyn is also a professional actress and writer. She appears regularly on TV in commercials and dramas and her voice can be heard on several radio commercials. She uses her extensive experience to bring out the dynamism in every person she works with.
For More information contact: Robyn(at)SpeakEtc(dot)com
###