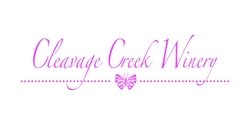 Comparing the impact of integrative care and conventional care for breast cancer has the potential to render valuable information and direction to improve quality of life and save lives.
Napa, CA (PRWEB) September 27, 2010
The Integrative Oncology Research Center at Bastyr University of Kenmore, WA and the Fred Hutchinson Cancer Research Center in Seattle, WA are the recipients of a $3.1 million grant for the study of complementary and integrative care for breast cancer. The grant, awarded by the National Institutes of Health (NIH) and National Center for Complementary and Alternative Medicine (NCCAM), will officially fund a project titled "Breast Cancer Integrative Oncology: Prospective Matched Controlled Outcomes Study."
The five-year award will allow clinical investigators in the Bastyr University Research Institute and the Hutchinson Center to undertake a rigorous outcomes-based research study. The investigators will track clinical outcomes for participants with breast cancer who, in addition to standard conventional care, receive integrative care at Bastyr's Integrative Oncology Research Center . Those outcomes will then be compared with outcomes for participants with breast cancer who do not receive integrative care along with conventional care.
The Integrative Oncology Research Center opened in February 2009 on Bastyr University's campus. It was founded to improve the quality of life of individuals living with cancer, reduce the risk of cancer recurrence, and track the effectiveness of complementary, alternative and integrative therapies in treating the disease. The founding of the Integrative Oncology Research Center was made possible through a generous donation from Cleavage Creek Winery and owner Budge Brown. Brown lost his wife of 48 years to breast cancer. Since 2007 when he started Cleavage Creek, he has used his award wining wines to fund breast cancer research. 10% of the gross sale (before profit) of all wines is donated to research and efforts to raise awareness. To date, Cleavage Creek has donated over $72,000.
"This NIH-funded grant and our research partnership with Fred Hutchinson Cancer Research Center will enable us to conduct groundbreaking research that will ultimately impact the future of cancer care on a global level," said Leanna Standish, medical director at Bastyr's Integrative Oncology Research Center
"I am so pleased about this opportunity for the Integrative Oncology Research Center," notes Cleavage Creek Winery owner Budge Brown. "We are very proud to have played a part in establishing the Center. We're optimistic that the study will yield significant results as we move towards a cure. Hopefully, this study will give those dealing with breast cancer more definitive direction as they explore the most effective treatments. We need to leave no stone unturned in the search for a cure and more humane treatments. It's time we beat this disease."
About Cleavage Creek Winery
Cleavage Creek Winery owner Budge Brown lost his wife of 48 years to breast cancer. To honor her memory, raise awareness, and fight the disease, his era of Cleavage Creek wine was born in 2007. Cleavage Creek donates 10% of the gross sales of all wines to fund Breast Cancer research ~ that's before profit. Over $72,000 has been donated in the Budge Brown era of Cleavage Creek. Each bottle of Cleavage Creek wine displays an actual breast cancer survivor on the label and her story is told on the Cleavage Creek website. The Cleavage Creek motto is "Live to love life."
For more information visit http://www.CleavageCreek.com
Connect with Cleavage Creek Winery on Twitter: http://www.Twitter.com/CleavageCreek
Connect with Cleavage Creek Winery on Facebook: http://www.Facebook.com/CleavageCreekWine
CONTACT:
The Laura Kirkham Agency
Laura Kirkham
760.341.1410
# # #