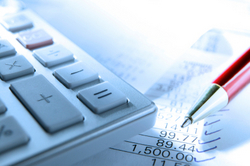 "By taking advantage of the work study program, smaller businesses and non-profits can offer competitive salaries to compete with the biggest companies when recruiting young talent."
Seattle, WA (PRWEB) September 15, 2010
Earlier today Seattle-based internship company, InternMatch.com, released a free Work Study Calculator that helps employers get reimbursed up to 75% of what they pay in intern wages. The calculator is part of a larger launch in which InternMatch is expanding its internship services to California and Oregon as well as adding over 2,000 new college internships to its internship listings.
Nathan Parcells, CMO of InternMatch says, "A very large percentage of employers offering internships today could be benefiting from these work study programs, however, because the laws are rarely advertised and often difficult to understand, few employers get involved with the programs. Our calculator educates intern hirers on how much they can save, and then recommends next steps on how to receive compensation."
Most employers must navigate between two distinct programs: federal work study and state work study. While the federal work study program is specific to non-profit organizations, offering upwards of 75% reimbursement, various state programs help to subsidize the salaries of interns at both for-profit and non-profit companies. In Washington, California, and Oregon where earlier today InternMatch launched its services, state-programs compensate for-profit companies on average 55% of an intern's salary. Over a 10 week internship period a company can recoup thousands of dollars. This process helps to expand the number of businesses that can offer paid internships and, with 71% of interns being offered full-time jobs, it helps spur employment growth.
InternMatch CEO, Andrew Maguire adds, "Internships are now the primary mechanism for companies to source young talent. By taking advantage of the work study program, smaller businesses and non-profits can offer competitive salaries to help them recruit top talent and grow their businesses."
On the student side, work study programs are only available to students with some degree of financial need. The program therefore helps needy students to reduce sizable college debts while gaining professional experience, rather than being forced to work both a paying job for financial security and an unpaid internship for relevant experience.
The Work Study Calculator is available at http://www.internmatch.com/work-study-calculator/ and is free for universities, federal work pages, and other employers to link to and use.
If you'd like more information on this subject or to schedule an interview with Nathan Parcells, please call Nathan at 206-588-1561 or email Nathan at nathan(at)internmatch(dot)com
###