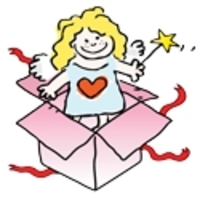 Wow! I am beyond impressed with the cookies! From the ease of ordering online, to the hand-decorated packaging, to the prompt delivery, to the quality of the cookies, to the taste - I was very impressed.
Leesburg, VA (PRWEB) September 22, 2010
A Northern Virgina mom has come up with a unique way to stretch holiday-shopping dollars just in time for the upcoming holiday season. CookieSurprises offers hundreds of whimsical hand-decorated unique cookie gifts for about the same price as a greeting card.
Anne Fognano, a single mom from Leesburg, VA, knows what its like to live on a shoestring budget to make ends meet. In 1999, she pioneered one of the first online coupon sites to help other moms online save money, CleverMoms.com.
Although coupons are great for saving money at thousands of online retailers, they don't address the problem encountered when folks simply don't have enough money to buy quality gifts for loved ones when they want to. "There are so many occasions we have to buy gifts for throughout the year and we all want to be able to send gifts we can be proud of. In this tight economy, when everyone is cutting back, many have been forced to just send an e-card, because they simply can't afford to keep up with all of their gift-giving needs. It it just heartbreaking when we aren't able to provide gifts we can be proud of at an affordable price," Fognano said.
She searched the internet for gifts that would be whimsical and affordable, and make a good impression to the recipient, without looking inexpensive or thoughtless. A tiresome search yielded no results, and she was perplexed to find that greeting cards in the brand name local card store were simply outrageous in price, some approaching the $8 mark... for just the card.
Then she came up with an idea... 'Why not create a business that offers high-quality, festively packaged unique gifts, that cost about the *same* as a greeting card?' Thus evoloved CookieSurprises.com! CookieSurprises.com offers hundreds of adorable hand-decorated jumbo-sized cookie gifts, for every occasion, starting at less than $5. Customers can add special perks like festive curling ribbons, champagne bubbles, organza bags, and more for very nominal upgrade charges, and CookieSurprises has some of the lowest shipping charges online.
In addition to the unique cookie gifts, Anne's philosophy of customer service is noteworthy, "I love providing a gift for my customers that really knocks the socks off of their recipients. I often will tuck extra goodies in the box, and have been known to bump up orders to priority shipping, at no extra charge, if I know they need to arrive in time for an extra special occasion. To me, the most important thing is that my customers and their recipients are happy. Many of my customers are repeat customers, so if I provide good customer service, I know they will shop with us again."
In addition to individual cookie gifts, CookieSurprises.com provides bulk cookies for wedding favors, baby showers, sports team events and more! CookieSurprises.com also offers non-profit organizations 15% of all sales sent for fundraisers, corporate gifts, and automatic cookie shipments to loved ones for up to a year.
So, If you have been wondering just how to stretch the budget this year and provide gifts for everyone on your shopping list, consider visiting CookieSurprises.com to make the most out of your holiday shopping dollars.
###