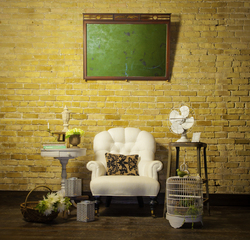 It is just as disastrous to have the wrong accessories in your room as it is to wear sport shoes with an evening dress.----Dorothy Draper,the queen of American Design
Austin, TX (PRWEB) September 29, 2010
The Inglenook Decor is an up and coming Home Decor shop with offices based in the heart of Austin,Texas . Currently accessible online there are plans being made to open a store front or perhaps a print catalog in the near future. Maureen Toribio is the owner and creative spirit behind this oh so sweet e-shop. When one visits the site, the first impression is of charming simplicity. The Inglenook Decor's niche market is Urban Cottage but many who visit the site are often delighted with the variety of home decor as well as unique gifts available.
To create the perfect union of old meets new, the shop seeks items that evoke the charm of a cottage and the fresh feel of an urban loft. Urban cottage is how they would describe it. It's minimalist without being too cold, cottage chic without being frou frou. Much like the modern woman, she is creative and bohemian at times, classy and sophisticated without being too out of reach (and yes her fashion and décor doesn't break the bank) plus she can be sweet and romantic, too!
The Shop's main categories are Modern Vintage, French Country, Shabby Chic and Rococo. Aside from these unique offerings, all product descriptions has a "Color and Décor Tip," some with inspiration collages, a "Decorating Tip of the Week" and a "Decorating Tips and Ideas" section full of informative articles. Whether it's the concept, tips, articles or specific items,you will find something unique and inspiring for the home at this one-of-a-kind online shop.
###