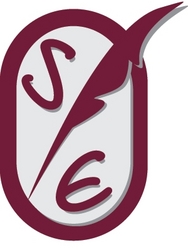 Aptos, CA (PRWEB) September 15, 2010
StyleEase Software (http://www.styleease.com) has upgraded their registration system to enable both on-site and distributed licenses for organizations and institutions wishing to distribute the software to their students, staff or employees. Universities, corporate, institutional, and government agencies can now enjoy the ease of installation and the pricing advantage of bulk licensing.
According to company president Gary Hillerson, "This upgrade to our registration system allows us to offer easy to install, easy to distribute, and affordable site licenses for organizations and agencies that want and need our software. We deliver a site license via ESD and within minutes new users can register the software and begin writing. We also developed a specific site license for college writing labs and computer resource centers with multiple users on the same computer."
In April of 2010 StyleEase announced a new deal with Douglas Stewart, the leading distributor and marketer of computer products, consumer electronics and school supplies exclusively serving the education market.
In June 2010, StyleEase Software was a featured new vendor at the annual Douglas Stewart C2ES show in Madison, WI. As a result of the show, sales increased and many new resellers across the country now carry StyleEase software products in their bookstores and on their websites including Fry's Electronics.
In August 2010, StyleEase launched its new professionally designed website. The new design is integrated into the online store and support center, making it easy for customers to navigate and quickly find the information they are looking for.
In September 2010, StyleEase posted the trail version all of its products on major shareware sites. Prospective customers can download and try the software at tucows and cnet.
StyleEase products automate the process of writing academic papers and bibliographies in specific styles, including APA (American Psychological Association) style, MLA (Modern Language Association) style, Chicago/Turabian style, and Seminary style. StyleEase is integrated into Microsoft Word. StyleEase Software, LLC started developing solutions for academic writers in 1990 and continue to be best sellers in the academic software world, and have a remarkably error-free history.
StyleEase also has a following on Facebook and Twitter, and has several videos posted on You Tube.
###