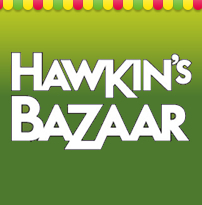 As a retailer of iconic toys, sponsoring Do You Remember is the perfect link up for Hawkin's Bazaar
(PRWeb UK) September 14, 2010
Hawkin's Bazaar, the cult retailer of bizarre and unusual gifts, has announced a three month sponsorship of Do You Remember, the leading website for memories and anecdotes about retro toys, games, and films.
The sponsorship includes run of site advertising, monthly competitions, and integration of the brand across the forums and content.
Stephen Rumbelow, Head of E-Commerce at Hawkin's Bazaar said, "This is a perfect fit for our brand. We are a retailer of some of the most iconic toys and games of the past four decades, and Do You Remember has excellent content about the toys and shows that we all remember from our children. We're very excited about the next few months"
The first competition will give away space hoppers and a stylophone, with different prizes to follow in coming months.
Planning, buying, and execution has been handled bystart up digital agency MMK Media.
###