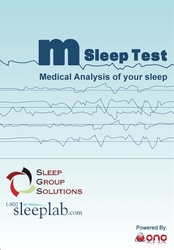 As America becomes more and more aware of this problem our goal remains to work with dentists and provide the education, instrumentation and protocols needed to offer this service to an ever growing segment of the population
Miami, FL (Vocus) September 21, 2010
Sleep Apnea is a life threatening disorder caused by collapse of the soft tissues in the throat during sleep. Breathing is stopped for a few seconds up to a minute or more and people suffering from sleep apnea can have hundreds of these breathing stoppages per night. Pressure on the airway from fat deposits and even muscle mass can contribute to airway collapse and cause sleep apnea events. Commonly associated with obesity new research is showing a surprising number of thin and/or athletic people can also suffer. Recently star NFL wide receiver Percy Harvin discovered that sleep apnea was a cause of his debilitating migraines that had kept him sidelined at the start of the 2010 season. Other NFL players are at even greater risk due to their size. In 2005 Hall of Fame player Reggie White died from complications caused by sleep apnea.
There is hope for those suffering. The fastest growing segment of the sleep medicine market is the dental treatment of sleep apnea with custom made acrylic oral appliances that can hold the airway open and prevent collapse. Sleep Group Solutions is the largest dental sleep medicine company boasting a network of thousands of specially trained dentists, physicians and sleep labs providing treatment for this disorder.
"As America becomes more and more aware of this problem our goal remains to work with dentists and provide the education, instrumentation and protocols needed to offer this service to an ever growing segment of the population," says SGS Vice President John Nadeau "Most dentists are still not equipped to provide this treatment, but the demand for oral appliances has caused our network of qualified providers to grow exponentially in recent years."
One of those Sleep Group Solutions providers, Dr. Michael Gelb of the Gelb Center in New York City, was involved in the development of a new oral appliance that has quickly become one of the most popular oral appliances used by dentists to treat sleep apnea. The Respire appliance from Respire Medical offers many highly sought after features like micro adjustability, no vertical opening restriction and generous tongue room.
Innovative solutions like the Respire appliance fabricated by an SGS trained dentist are the future of sleep medicine. Sleep Apnea can lead to heart attack, stroke and death if left untreated and these new treatment options are a welcome reprieve for millions of people currently suffering from untreated sleep apnea nationwide.
About Sleep Group Solutions:
Sleep Group Solutions (SGS) is a private medical equipment and education company. SGS is rapidly becoming an industry leader in the field of airway diagnostics for orthodontics, dental sleep medicine, otolaryngology and pulmonology. SGS employs a team of motivated trainers and representatives to work hands-on with physicians and dentists in the field. It is our goal to help facilitate widespread diagnosis of Sleep Apnea by providing our practitioners with appealing diagnostic and treatment alternatives to offer patients. For additional corporate information please visit the company's corporate web site at http://www.sleepgroupsolutions.com.
###