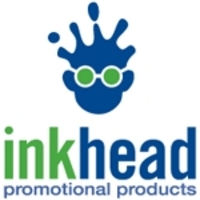 For the third year in a row, InkHead Promotional Products has earned a prominent position on Inc. Magazine's "Inc.5000" list of the best-performing companies in America
Winder, GA (PRWEB) September 16, 2010
For the third year in a row, InkHead Promotional Products has earned a prominent position on Inc. Magazine's "Inc. 5000" list of the best-performing companies in America. InkHead jumped more than 1000 places to rise on this prestigious list that includes some of the biggest success stories of the last 30 years, including Microsoft, Zappos, Patagonia, and Oracle.
Inc., the nation's leading journal of entrepreneurship, compiles its annual list based on a rigid set of criteria, including a $2 million revenue floor in 2008, to evaluate companies in all industries across the spectrum and ranks them according to percentage revenue growth over the last three years. Even in the midst of some of the fastest-growing fields in the marketplace, including computer software, health care, and telecommunications, InkHead stood out as a top performer with an astonishing 91% growth from 2006 to the present.
The fact that a promotional-products distributor can perform this well in a sluggish economy and in an industry that as a whole has seen dramatic downturn is testimony to the effectiveness of InkHead's simple business model: offer a wide selection of products, bring cutting-edge technology to the task of maintaining an intuitive and user-friendly online shopping environment, and back it all up with smart and responsive customer service. Nor are the executives and staff at InkHead looking to rest on their accomplishments -- new innovations are rolling out on InkHead.com all the time.
Since its inception in 2003, InkHead has shown phenomenal growth and uncommon resilience in a challenging economy. With an amazing 522 percent growth rate through 2006, InkHead was declared the second fastest growing distributor in the advertising specialties industry by the Advertising Specialty Institute. InkHead also garnered praise from Inc. Magazine by being ranked No. 35 in the Top 100 Businesses in Atlanta and No. 64 in the Top 100 Business Services Companies.
###