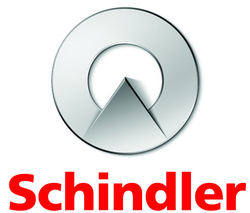 Morristown, NJ (PRWEB) September 14, 2010
Schindler Mexico is pleased to announce that it has been awarded a $14 million contract to provide and install elevators, escalators and moving walks for 13 stations along the Mexico City Metro system.
These 13 stations – stretching from Tlahuac to Mixcoac – sit along Mexico City's Metro Line 12 in the southern orient of the nation's capital. The new line is scheduled for completion by April 2012, and will be equipped with 73 Schindler 9300AE® escalators, eight moving walks, and 36 Schindler 5400AP® elevators. The escalators and moving walks will be manufactured in Schindler's Clinton, North Carolina plant, and the elevators will be produced in Asia.
"We are very proud to be supplying Mexico City's brand-new Metro Line 12 with our most innovative, energy-efficient products ever, many of which are made right here in North America," said Jakob Zueger, chief executive officer, Schindler Americas. "Together, Schindler and the Mexico City Metro system will help more people arrive at their destinations faster, more safely and with less energy than ever before."
Schindler's commitment to sustainability reaches across its product portfolio of elevator and escalator systems that offer the latest energy-efficient solutions available. The Schindler 5400AP elevators used in the Mexico City Metro utilize gearless, high-performance permanent-magnet drives, which reduce the energy consumption of the system. Additionally, the Schindler 9300AE escalators installed in the Mexico City Metro utilize standard high efficiency motors and variable frequency drives. Optional intermittent operation of features save over half of the total energy usage of the machine by operating at crawl speed when there is no passenger on the escalator.
The contract also includes installation of the new equipment by Schindler Mexico personnel. When completed, Metro Line 12 will stretch nearly 25 kilometers and carry 450,000 passengers every day through the Mexico City underground. Ingenieros Civiles Asociados (ICA) the most reputed Construction Company in Latin America will manage construction at eight of the stations while the construction division of the prestigious GRUPO CARSO will oversee construction at the other five stations.
"This contract is a direct result of the hard work of the Schindler Mexico sales team and represents Schindler's continued leadership and commitment to its customers in the Mexican market," said Joerg Wiedenbach, managing director, Schindler Mexico. "We are extremely proud of the work we've done to secure one of the largest metro contracts in the country, and we will continue to work closely with the customer to provide the Mexico City Metro system with the type of high quality products, advice, installations and maintenance that have become synonymous with Schindler Mexico."
About Schindler Mexico
Schindler Mexico is a national leader in sales of elevators and escalators. With offices in major cities of the Republic, Schindler Mexico installs, maintains, and modernizes transport systems for almost all types of buildings. For more information, visit the company's web site at http://www.mx.schindler.com.
About Schindler Elevator Corporation
Schindler Elevator Corporation designs, manufactures, installs, services and modernizes a broad range of elevators, escalators and moving walks for almost every building type. The company is the North American operation of the Switzerland-incorporated Schindler Group, a leading global mobility provider, present in more than 140 countries. Schindler supports sustainable urban development with safe, reliable and ecologically sound mobility solutions. For additional information about Schindler Elevator Corporation, visit the company's Web site at http://www.us.schindler.com.
# # #