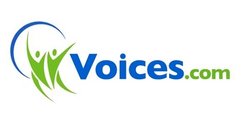 We are grateful and feel honoured to be nominated. This recognition serves as an encouragement as we continuously strive to innovate and lead our industry in the digital media space.
(PRWEB) September 17, 2010
Voices.com, an industry leader who provides digital media products and innovations that contribute to Canada's economic and cultural future, was nominated for Digital Technology of The Year as a technology that will most radically change the media landscape.
"Canada is a hotbed of digital innovation," says Mark Greenspan, executive producer of nextMEDIA. "Last year's nominees and award recipients truly represented the best in digital media and we look forward to discovering fresh talent from leading-edge companies."
Voices.com has previously been honored by a prestigious group of Canadian thought leaders, movers and shakers, practitioners and pundits that selected the company as one of KPMG and Backbone Magazine's PICK 20 Web 2.0 winner stating that Voices.com excelled in problem solving, innovation, collaboration as well as knowledge sharing and management.
The Canadian New Media Awards Gala will be held on Wednesday, December 1, 2010 at the Design Exchange in Toronto.
About Voices.com
Voices.com is the industry leading website that connects businesses with professional voice talents. Radio and television stations, advertising agencies and Fortune 500 companies rely upon the Voices.com marketplace to search for, audition and hire voice talents with the assistance of our innovative SurePay™ escrow service and our award-winning Web application.
About The Canadian New Media Awards
The Canadian New Media Awards recognize the highest standards of excellence in all areas of Canadian digital media and seek to honor individuals and organizations for their outstanding achievements over the past year. Categories include Company of the Year, Promising New Company of the Year, Best in Canadian Culture, Best Kids Interactive, Best Mobile Application, Best Online Advertising, Best Online Portal and a series of individual awards for executives, producers and developers.
###