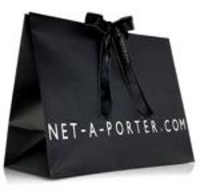 New York, NY (PRWEB) September 16, 2010
For the spring 2011 fashion shows, NET-A-PORTER.COM has partnered with New York Magazine to aggregate social media updates from fashion weeks across the globe. This partnership offers visitors one platform to view tweets from fashion experts including designers, editors, buyers and bloggers from some of the most sought after runway shows in the world.
NET-A-PORTER and New York Magazine are the first media outlets to make use of proprietary technology allowing any shared images and videos to be viewed live in the stream of the co-branded space. This allows visitors to experience all shared content without interruption. Clicking on images and videos will render the assets over the page for easy viewing, limiting the navigation to other websites.
In addition to collecting tweets from shows and displaying shared media, NET-A-PORTER and New York Magazine are among the first partners to utilize Starworks Group's proprietary geo-tracking technology to display all Foursquare check-ins at Lincoln Center, Milk Studios and other familiar fashion week spots in New York, as well as key venues in London, Milan and Paris.
The partnership will provide NET-A-PORTER with another outlet to display their real-time coverage of fashion weeks in addition to their ongoing activities on Facebook, Twitter and YouTube. All content including photos, live tweets and front row news can also be accessed via NET-A-PORTER's social media hub Fashion Fix.
About NET-A-PORTER.COM:
NET-A-PORTER.COM was launched in June 2000 and has since successfully established itself as the world's premier luxury online fashion retailer. Presented in the style of a fashion magazine NET-A-PORTER features collections from over 300 of the world's most coveted designers including Chloé, Marc Jacobs, Burberry, Miu Miu, Stella McCartney and many more. With its acclaimed editorial format, express worldwide shipping to 170 countries (including same day delivery to London and Manhattan), luxurious packaging and easy returns, NET-A-PORTER offers an unparalleled shopping experience.
Follow NET-A-PORTER on Twitter and Facebook.
Enjoy fashion week coverage on Fashion Fix, NET-A-PORTER'S social media hub.
# # #