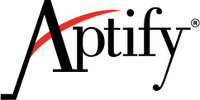 Washington, DC (Vocus) September 15, 2010
The Canadian Institute of Mining, Metallurgy and Petroleum (CIM), the leading technical society of professionals associated with the Canadian minerals and materials industry, has selected Aptify as their Association Management System (AMS) provider.
CIM underwent a thorough due diligence process through which CIM examined the total impact that a new membership management system would have on their organization, business processes and people.
Jean-Marc Demers, CIM Senior Director of Business Management and Strategic Development, says, "We needed to realign our operations to support our aggressive growth strategy. Additionally, we needed a system that could handle integrating several business processes using different technologies in a phased approach. Aptify was the only vendor that could actually show us they were capable of achieving our business objectives."
Demers says .NET is a critical component of the IT infrastructure that supports the growth strategy, "There is a big difference between platforms and tool sets and Aptify's .NET based RAD platform provides the flexibility CIM needs to build an open AMS environment for its staff and partners; a .NET platform ensures a seamless connection to other software applications and technologies - this is the heart of our new strategic direction."
CIM is also looking forward to improving efficiencies for users, which include automating manual business processes and breaking down silos so that users can better manage client relations from one interface. The organization's current structure does not allow executives to see the big picture. With Aptify, CIM Senior Management will be able to utilize dashboards and views to quickly see what is happening within their membership.
CIM is following a phased implementation approach that includes integrating several additional technologies at the same time. The first 'go-live' is scheduled for October 2010.
Aptify CEO Amith Nagarajan says, "We are pleased that Quebec-based CIM has selected Aptify. Aptify has focused on international business and strategic requirements, such as multi-currency and multi-language functionality for years. We look forward to seeing CIM take advantage of these capabilities."
About the Canadian Institute of Mining, Metallurgy and Petroleum (CIM)
CIM is the leading technical society of professionals in the Canadian minerals, metals and energy industries, with over 10,000 individual and more than 200 corporate members, technical interest groups and branches across the country. Through its technical publications, extensive website and the acclaimed CIM Magazine, CIM serves as a comprehensive and valuable portal for knowledge sharing and acquiring the latest information on industry developments, innovations, projects and best practices. Its technical leadership in the area of standard definitions has been highly praised, and in 2009, CIM was selected by the Government of Canada to play an integral role in the development of the Centre for Excellence in Corporate Social Responsibility. In the office or out in the field, members can access an extensive grassroots network through the annual CIM Conference and Exhibition (Canada's largest), and hundreds of cross-country meetings, events and lectures.
About Aptify
Since 1993, Aptify has grown to be a leader in application software for enterprise-class associations, non-profits and other member-based organizations. Aptify's Association Software provides over 20 powerful applications including membership, meetings and events, committees and chapters, subscriptions and publications, education and certification, fundraising and grants, advertising, and many others. Aptify offers extensive out-of-the-box functionality, unparalleled flexibility and scalability, rapid implementation and an attractive Total Cost of Ownership (TCO).
Aptify's AMS is the most technologically advanced Association Management System available today. Aptify meets the needs of our rapidly growing customer community with a comprehensive suite of advanced CRM capabilities, process-driven applications, online commerce, integrated business intelligence and workflow, a comprehensive Rapid Application Development (RAD) platform, and world-class implementation, training and support services.
Aptify is headquartered in Washington, D.C. and maintains domestic offices in California, Chicago and Pennsylvania as well as international offices in Canada and India. Aptify is a Microsoft Gold Certified Partner with an active international partner presence in Australia, Canada, Czech Republic, Denmark, Finland, Hungary and the United Kingdom. For more information, visit http://www.aptify.com.
# # #