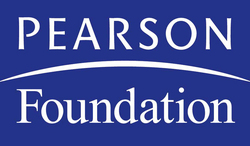 New York, NY (PRWEB) September 20, 2010
As our nation's more than 55 million K-12 students begin the 2010-11 school year, who knows best how to keep them engaged, interested, and on track? The students themselves.
The Million Voice Project, a public interest initiative from the Pearson Foundation, is asking students in classrooms across the United States to share their impressions of their school experience. This innovative digital survey is designed to organize and present students' own perspectives, and to share with American educators the insights they need to improve the education experience for children in their own local communities.
Developed by Quaglia Research Institute for Student Aspirations (QISA), The Million Voice Project is a comprehensive study of secondary student attitudes and experiences--one that aims to capture the perspectives of 1 million students currently enrolled in American classrooms. As students contribute to the survey, their views are organized together with those of others at their school. This confidential data, reported back in aggregate to local school leaders, provides critical information that schools can use immediately to improve student engagement in their schools, and is supported with proven student-engagement tools that directly engage students to support stronger student aspirations.
To participate, school leaders simply visit http://www.millionvoice.org to register and gain access to their school's unique My Voice Student Aspirations Survey (a Project team member confirms the survey dates with them). The printer-friendly Administrator's Handbook, easily downloaded, details the process for asking teachers to administer the online survey to their students. Following completion of the survey, each participating school's Million Voice School Report will be emailed to school leaders.
Early results from the survey, which was launched earlier this year, indicate that large gaps exist in three important areas that contribute to student success: relationships, participation and expectations. Students want to do well in school, but are looking to their teachers for greater levels of encouragement and support. Students are also telling education leaders they believe that school can be fun and beneficial to their future, but that they often do not feel engaged in school. And, finally, today's students believe they have leadership abilities, but would like their schools to do more to foster the development of these skills. A preliminary view of these findings can be found at http://www.millionvoice.org/downloads/MVP_Preliminary_Results.pdf.
"In the first two months of the Million Voice Project survey, students have overwhelmingly told us that they come to school wanting to be successful, but aren't sure that the learning environment fully supports their success," said Russ Quaglia Ph.D., founder of QISA. "This simple bit of information gives school leaders and teachers around the country a powerful data point for improving the educational environment, increasing student engagement and, ultimately, academic achievement."
Education leaders at the state, district and school level around the country agree that the My Voice Student Aspirations Survey is a powerful tool for initiating innovative, meaningful school reform.
Ron Rix, principal at Westfield South Middle School in Westfield, Mass., said, "We used the survey and data as a key component of our school improvement effort. The aspiration conditions served as the cornerstone of our school climate goal and student engagement. We used the data to highlight the progress we are marking in attaining our school climate goals."
In New Hampshire, the study has been administered statewide and to support school reform efforts. "The My Voice Survey and the professional development that accompanies it have transformed education in New Hampshire," said Mary Heath, deputy commissioner, New Hampshire Department of Education.
Most compellingly, simply being asked for their opinion is increasing levels of student engagement in school. "I couldn't believe it when they asked us to take the My Voice Survey. It was the first time anyone at school asked me what I thought and invited me to do something about it," said one New Hampshire high school student.
"As more and more students share their views about their personal educational experience, educators across the U.S. have the chance to learn in a direct way how schools can successfully develop a dynamic learning environment that engages students and accelerates their achievement," said Mark Nieker, president of the Pearson Foundation. "The final results of the survey will illuminate new pathways for improving our schools for educators at the school, district, state and national level."
Leading American educational associations have endorsed the Million Voice Project, including the American Association for School Administrators (AASA), the Council of Chief State School Officers (CCSSO), the National Association of Secondary School Principals (NASSP), the National Associations of Elementary School Principals (NAESP), the National Middle School Association (NMSA), the National Catholic Educators Association (NCEA), the National Education Association (NEA), and the Partnership for 21st Century Skills (P21).
At the conclusion of the survey, the Pearson Foundation will publish composite statewide results to offer a broader view of students' attitudes towards their schools, teachers and education. In addition, an aggregate, comprehensive Million Voice Project survey report, to be released in early 2011, will include an accounting of students' perspectives nationwide. Additional details can be found at http://www.millionvoice.org.
About the Pearson Foundation
The Pearson Foundation extends Pearson's commitment to education by partnering with leading nonprofit, civic and business organizations to provide financial, organizational and publishing assistance across the globe. The foundation aims to make a difference by sponsoring innovative educational programs and extending its educational expertise to help in classrooms and in local communities. More information on the Pearson Foundation can be found at http://www.pearsonfoundation.org.
Contact:
Adam Gaber, (800) 745-8489, adam(dot)gaber(at)pearson(dot)com
###