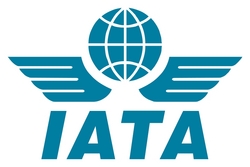 We have some tough environmental targets to meet. The iFlex program, which falls under the four-pillar strategy to reduce emissions, will help us get there with a practical approach that delivers real savings using today's technology. But we cannot do it alone. Coordination among governments and air traffic control authorities is critical
(PRWEB) September 16, 2010
The International Air Transport Association (IATA) announced the launch of the iFlex program which will allow airlines to reduce carbon emissions and fuel burn by up to 2% on certain long-haul flights.
The iFlex program builds on the experience of demonstration "perfect flights" with solutions that can be implemented across several ATC operators in day-to-day operating conditions and using current technology. All new flexible routes generated will be validated in real-time for notices to pilots, airspace restrictions and en-route weather conditions.
"We have some tough environmental targets to meet. The iFlex program, which falls under the four-pillar strategy to reduce emissions, will help us get there with a practical approach that delivers real savings using today's technology. But we cannot do it alone. Coordination among governments and air traffic control authorities is critical," said Giovanni Bisignani, IATA's Director General and CEO.
ATC providers across the globe are being challenged by new city-pairs, ultra-long haul aircraft, increasing traffic and the constraints being imposed by traditional airspace structures. Early modeling of the iFlex program suggests that airlines operating a 10-hour intercontinental flight can cut flight time by six minutes, reduce fuel burn by as much as 2% and save 3,000 kilograms of CO2.
The iFlex program will concentrate on long-haul routes through low-density airspace in regions where maximum benefit can be achieved through a more flexible airspace structure. The South Atlantic and Africa will be the initial focus concentrating on the Johannesburg - Atlanta and Dubai - Sao Paolo routes. In the coming months, IATA will work with airlines, ICAO, air navigation service providers and governments on proof-of-concept work which will include data analysis and route simulation using modern flight planning tools. A pilot project is planned for 2011 where flights will be able to better optimize their routing by taking advantage of the prevailing weather conditions.
###