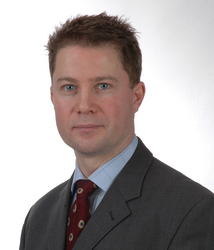 Cheltenham, UK (PRWeb UK) September 21, 2010
Dynmark (http://www.dynmark.com) has been listed in the Tech Media Invest 100 as one of the top 20 innovators in the category of 'advertising and search'. The list, published in the Guardian last week, aims to identify the fastest growing and most innovative businesses in technology and media of 2010.
A panel consisting of some of the UK's most experienced investors in modern technology and media assessed a large number of companies based on a range of criteria. All of those selected for the top 100 had shown significant amounts of innovation and creativity over the past year. Others on the list included well-known brands such as Spotify, viagogo and Shazam Entertainment.
Dynmark is currently experiencing strong growth, and during the past twelve months the company has launched several new services within the field of mobile marketing. Dynmark Ads, the newest addition to the portfolio, represents a unique solution for mobile advertising that connects marketing professionals with mobile content providers, ensuring maximum benefit for both.
"We're proud to have been selected for the Tech Media Invest 100 list" says Oscar Jenkins, CEO of Dynmark International. "2010 is proving to be a fantastic year for us as a business, and to get this kind of recognition is the icing on the cake. We are continuously working to improve and extend our product and service offering and are excited about both current and future innovations"
The Tech Media Invest 100 list is compiled by Europe Unlimited in association with the Guardian, PriceWaterhouseCoopers and Kemp Little.
For more information, please go to http://www.dynmark.com. The whole article can be viewed by clicking here: http://www.guardian.co.uk/tech-media-invest-100/top-100-technology-innovators.
###