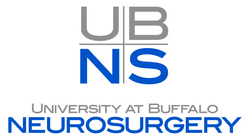 Our department's academic productivity has exploded in the last decade
Buffalo, NY (Vocus) September 16, 2010
The University at Buffalo Department of Neurosurgery is ranked 7th in North America in academic impact, based on an analysis of 25 neurosurgery and neurology journals published in the September issue of the Journal of Neurosurgery.
The report is the first systemic ranking of scholarly activity in neurosurgery.
The analysis of the academic impact of 99 university or hospital neurosurgery departments with residency programs that participate in the U.S. National Residency Matching program, and 14 comparable Canadian programs, was conducted by Francisco Ponce, MD, from Barrow Neurological Institute, St. Joseph's Hospital and Medical Center in Phoenix, Ariz., and Andres Lozano, MD, PhD, from the University of Toronto.
Michael Cain, MD, dean of the UB School of Medicine and Biomedical Sciences, said in congratulating the UB department on the rating: "The analysis ranks the UB Department of Neurosurgery in the top 10 academic departments in North America. This recognition represents substantial achievement, and reaffirms that the department is an outstanding academic enterprise."
"It is very satisfying to see us ranked above the traditional academic strongholds like Harvard, Yale, Columbia and Johns Hopkins," said Nelson Hopkins, MD, chair of UB neurosurgery. "UB neurosurgery is becoming a 'go to' place, especially for vascular neurosurgery."
The neurosurgery departments rated 1-6 are: University of Pittsburgh, University of Virginia, UC-San Francisco, University of Toronto, Mayo Clinic-Rochester and UCLA.
UB's Hopkins pointed out that the neurosurgery departments with more publications than UB have two-to-three times as many neurosurgeons as UB, along with many more basic scientists in their neurosurgery departments.
"Our department's academic productivity has exploded in the last decade," he said. "We've produced about 50 publications per year in the past two years, so our ranking will continue to climb." The department published 218 articles in peer-review journals during the past 5 years including, but not restricted to, the journals analyzed in the Ponce-Lozano article.
The study authors note that the rankings likely will be of interest to prospective residents, faculty and administrators, as well as rating bodies and charitable institutions.
The University at Buffalo is a premier research-intensive public university, a flagship institution in the State University of New York system and its largest and most comprehensive campus. UB's more than 28,000 students pursue their academic interests through more than 300 undergraduate, graduate and professional degree programs. Founded in 1846, the University at Buffalo is a member of the Association of American Universities.
# # #