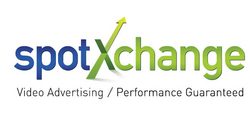 ComScore has ranked SpotXchange as a top video ad network in countries like the US, UK and Australia" -- Mike Shehan, chief executive officer of SpotXchange
Denver, CO (PRWEB) September 16, 2010
SpotXchange announced today that it is the top video advertising network in Australia, with a potential reach of 50.7 percent of the population, or 5.4 million consumers, according to comScore, an Internet marketing research company.
SpotXchange is a leading online video advertising network that connects advertisers to websites offering streaming video content via an auction-based marketplace. Using a large variety of performance metrics and real-time optimization tools, SpotXchange's technology aggregates ad space supplied by publishers and matches it with advertiser demand, scaling and adapting instantaneously as marketers' campaign needs change.
ComScore's report also found that 81 percent of Australia's Internet population viewed video online in July, with an average viewer watching more than seven hours of video during the month. The country's online population, an estimated 10.7 million people, viewed 970 million pieces of content via this channel in July 2010.
"ComScore has ranked SpotXchange as a top video ad network in countries like the US, UK and Australia," said Mike Shehan, chief executive officer of SpotXchange. "We've been able to achieve this because we offer publishers and advertisers around the world a highly differentiated, performance-based service that adds value to the work they do every day."
Airwick, Clearasil and Commonwealth Bank of Australia are among the global and major national brands that run advertisements through the SpotXchange platform in Australia.
Clients in all countries benefit from the fact that SpotXchange is the only video ad network that fully integrates publisher sites into a centralized ad delivery, tracking and reporting platform, which allows for the real-time delivery of ad campaigns that match unique publisher criteria. This process maximizes efficiencies and minimizes costs for both publishers and advertisers.
"Our technology and these seamless connections offer accurate delivery, superior tracking capabilities and comprehensive reports that deliver remarkable insight to our publishers and advertisers, which in turn saves them time and money in the evolving online video space," said Bryon Evje, executive vice president of sales and business development for SpotXchange.
About SpotXchange
SpotXchange is a top-rated online video advertising network, comprised of premium websites in content categories such as entertainment, business, finance, news, technology, sports, and gaming. Tens of thousands of websites rely on SpotXchange to generate revenue from the video content th5C stream to millions if consumers each day. SpotXchange offers advertisers a robust, efficient and measurable way to attract new customers with high-quality online video ads. The SpotXchange suite of products and services is performance-based and combines advanced targeting and retargeting tools, dynamic ad optimization, flexible pricing models, and verifiable, safe brand protection for companies of all sizes.
Serving highly interactive in-stream and in-banner video ads in the US, Canada, UK, Ireland, Spain, Portugal, Italy, Belgium, New Zealand and Australia, among other countries, SpotXchange helps companies efficiently and effectively reach their intended audiences while maximizing their online advertising budgets. SpotXchange is a privately-held company based in Denver, Colorado.
# # #