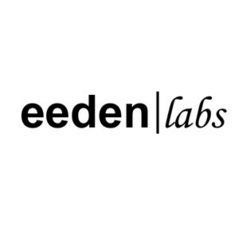 By outsourcing their creative needs to Eeden Labs, ad agencies can start focusing on bringing in more clients and increasing their profits."
Los Angeles, CA (PRWEB) September 22, 2010 —
Thanks to the vast resources and talent pool available online, many businesses have started outsourcing their creative work to freelancers across the world. But there has always been some amount of risk when doing this. Companies can never be certain the freelancer they hire is talented and experienced, and they can never know if their branding and marketing strategy is truly going to work.
Until now.
Eeden Labs is changing the way companies handle their creative needs. By leveraging the power of crowdsourcing, Eeden Labs has become the world's first scalable online ad agency. Now, companies of all sizes can get online, go to Eeden Labs, and make a marketing campaign that's proven to work.
"Eeden Labs allows companies of all sizes, including ad agencies, to connect with thousands of talented marketers to come up with great campaign ideas," explained Michael Abehsera, founder of Eeden Labs. "The difference between Eeden Labs and other freelance sites, like Elance and Guru, is that we take the guesswork out of the process. Our network consists of only proven, talented marketing experts, and the campaigns we build are based on data and past experiences. We know what works best."
With the new Eeden ad agency platform, businesses outsourcing their creative needs no longer have to ask "How do I know who's good?" or "How do I know what works?" And unlike other freelance resource websites, users don't have to browse through hundreds of categories or deal with thousands of inexperienced freelancers who need work. It's a crowdsourced ad agency that includes top-shelf talent at prices businesses of all sizes can afford.
In addition to providing crowdsourced marketing solutions to businesses of all sizes, Eeden Labs also caters to ad agencies. Agencies can simply create and account with Eeden Labs, submit their projects outlining their creative needs, and have a huge pool of experienced marketers develop solutions that help their clients.
"Our platform is really ideal for ad agencies and marketing companies," said Abehsera. "By outsourcing their creative needs to Eeden Labs, ad agencies can start focusing on bringing in more clients and increasing their profits."
Businesses and ad agencies are already taking advantage of Eeden Lab's exciting new platform. The company currently boasts clients that include Woo Agency, Lenovo, Samsung, Olivia Care, LA Inc, Entertonement and more.
About Eeden Labs:
Eeden Labs is a marketing crowdsourcing platform helping brands and agencies tap into thousands of marketers in a scalable simple way to get the best ideas, and projects at an affordable price for every size brand.
To connect with a team of talented marketers today, visit http://eedenlabs.com now.
###