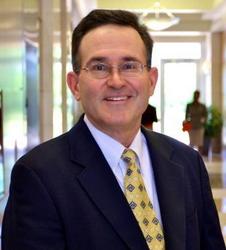 U.S. Preventive Medicine is considered a disruptive health care IT company that delivers preventive services to the U.S. and international marketplace in a way that has never been done before. In the end, we will make the world a better place and create tremendous value for our customers. Craig will play a significant role in this mission
Jacksonville, FL (Vocus) September 16, 2010
U.S. Preventive Medicine, Inc. the leader in prevention, has announced the appointment of Craig Niemiec as Executive Vice President and Chief Financial Officer. Previously CFO of McKesson Technology Solutions, a wholly-owned subsidiary of McKesson Corporation (MCK), Niemiec will be responsible for all financial and management reporting across the U.S. and international operations of the company. Niemiec's extensive background also includes key management positions with Alltel Information Services and Electronic Data Systems.
According to Christopher T. Fey, Chairman and CEO of U.S. Preventive Medicine, "Craig will assume a key position in our executive leadership team focusing on the operational and financial performance of the company. His extensive experience managing revenue streams in the billions of dollars, as well as his deep background in public companies, analyst presentations and corporate governance will bring a much needed dimension to our management group."
Rick Scauzillo, CPA, who served as CFO during the company's development phase will assume the role of Chief Accounting Officer. "Rick Scauzillo has done an excellent job in the accounting, reporting and cash management needs of our company. I am pleased that Rick will continue in a senior leadership role into the future," Fey said.
At McKesson Technology Solutions Niemiec was integral in the company's financial and business operations by focusing on product rationalization, customer stabilization, employee retention and process and accounting improvements. He also led financial due diligence and financial integration on major acquisitions representing more than $2.5B. In this role he helped drive growth of the business from $1B in revenues to more than $3B.
Prior to McKesson, Niemiec served as CFO and President of Professional Services for Alltel Information Services where he managed a staff of 1,420 employees and was responsible for conversions, implementations, business process reengineering, consulting and all project-related work, in addition to traditional CFO functions.
Niemiec held various management roles within Electronic Data Systems before joining Alltel in 1997. For EDS, Niemiec directed new business analysis and review, deal structuring, pricing, costing, strategic planning, capital spending, and management reporting.
Niemiec earned his CPA in the state of Michigan and received a degree in Business Administration from the University of Michigan.
"U.S. Preventive Medicine is considered a disruptive health care IT company that delivers preventive services to the U.S. and international marketplace in a way that has never been done before. In the end, we will make the world a better place and create tremendous value for our customers. Craig will play a significant role in this mission," Fey added.
About U.S. Preventive Medicine
U.S. Preventive Medicine® is leading a global preventive health movement focused on saving lives and money by keeping people healthy and better managing chronic conditions before they progress. The company provides an integrated continuum of prevention programs – primary, secondary and tertiary – that are based on the clinical science of preventive medicine. The world's first preventive health benefit, The Prevention Plan™, moves beyond traditional wellness to identify each individual's top health risks and design a customized plan of action supported 24x7 by nurse coaches. The company is accredited in wellness and health promotion by NCQA and disease management by URAC.
###