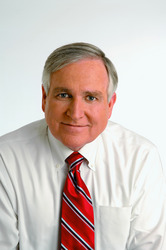 We are pleased to introduce our company and The Prevention Plan at this important conference showcasing the latest innovation and trends in the health care services industry
Jacksonville, FL (Vocus) September 16, 2010
Christopher T. Fey, Chairman and CEO of U.S. Preventive Medicine, Inc., spoke today to the attendees of the Stifel, Nicolaus Healthcare Conference in Boston.
The three day conference features presentations and updates from senior management of leading health care companies from around the country. It will enable investors and executives to better understand the health care services industry and identify marketplace opportunities. Attendees will have access to over 200 leading public and private companies in biotechnology, diagnostics, healthcare IT & services, life science technology, major and specialty pharmaceuticals, and medical devices.
Fey presented an overview of The Prevention Plan™, the company's comprehensive preventive health benefit that helps individuals, companies and governments reduce health care costs and improve productivity by significantly reducing key health risks.
"We are pleased to introduce our company and The Prevention Plan at this important conference showcasing the latest innovation and trends in the health care services industry," said Fey.
About U.S. Preventive Medicine
U.S. Preventive Medicine is leading a global preventive health movement focused on saving lives and money by keeping people healthy and better managing chronic conditions before they progress. The company provides an integrated continuum of prevention programs – primary, secondary and tertiary – that are based on the clinical science of preventive medicine. The world's first preventive health benefit, The Prevention Plan™, moves beyond traditional wellness to identify each individual's top health risks and design a customized plan of action supported 24x7 by nurse coaches. The company is accredited in wellness and health promotion by NCQA and disease management
###