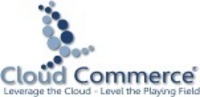 Chesterfield, MO (PRWEB) September 17, 2010
Cloud Commerce, a St. Louis-based provider of Cloud Computing solutions for business, announced today that it has entered into a formal partnership with Forward Hindsight to market and implement NetSuite to customers across the country. NetSuite is the #1 Cloud based business software suite available today, delivering exceptional financials, inventory, ERP, CRM and eCommerce.
Cloud Commerce and Forward Hindsight recently introduced a new program designed to help companies realize the benefits of Cloud Computing and NetSuite. CLOUDNow (http://www.CloudNowERP.com), provides businesses an online estimate tool to easily understand the total cost to migrate to NetSuite. Greg Altin, Founder and Managing Partner of Cloud Commerce commented, "We are simplifying the process of moving to a cloud based ERP. Having an understanding of the total software and implementation costs can help organizations better understand the benefits NetSuite brings to their business, thus overcoming the cost barrier. We believe we have greatly simplified the process of migrating to the Cloud. Easy to understand, upfront pricing is what CLOUDNow-ERP is all about."
Cloud Commerce partners with a range of cloud-based software and applications providers and connects them with customers to enhance their computing power on an 'on-demand' basis.
Forward Hindsight provides Business Consulting and NetSuite Implementation services and was awarded the #1 Global Solution Provider by NetSuite in 2009.
"Cloud Commerce is solely focused on bringing the best of cloud-based application providers to our clients," said Greg Altin. "We wanted to offer our customer the best NetSuite integration services possible which brought us to Forward Hindsight, and we feel they fit perfectly in our 360° view of business services in the cloud."
"We see this as a very critical partnership to build our national presence. Cloud Commerce brings a very strong marketing and sales presence that complements our implementation prowess." commented Ashish Gadnis, Founder and CEO of Forward Hindsight.
For more information on Cloud Commerce, visit http://www.CoudCommerce.com. For more information on Forward Hindsight, visit http://www.ForwardHindsight.com.
# # #