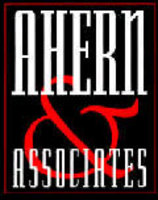 Phoenix, AZ (PRWEB) September 20, 2010
Ahern and Associates, the nation's premier trucking and logistics acquisition firm has been hired again to provide specific acquisition target options for three additional established buyers within the trucking and logistics industries.
This now raises Ahern's total open assignments to thirteen; further cementing Ahern's reputation as the go-to firm for transportation acquisitions and perhaps signaling a rebound in the transportation industry as a whole.

Client 1: Established Midwest based carrier; outstanding family business in operation for over 30 years would like to expand throughout the Midwest. Company seeks bulk transport carriers hauling dry product only: flour, sugar, corn, wheat germ, etc... Dry product must be hauled in pneumatic tank carriers as to match their current business model. Annual revenue requirements are between $5MM to $20MM.
Client 2: Large transportation/logistics company based in the Southwest. Company would like to acquire a dedicated freight contract carrier with 3-5 year dedicated contracts in place. Client would also consider a large logistics company or freight brokerage. Annual revenue requirements for potential acquisition are between $50MM to $200MM. Buyer is prepared to offer 4 to 4.5X EBITDA for an asset based company or 4 to 6X EBITDA for a non-asset based company. Financing is in place, buyer would like to complete transaction by year's end.
Client 3: Well established intermodal carrier. Seeking to acquire independent contractor companies within the markets of Los Angeles, CA, St. Louis, MO, and Charlotte, NC. Ideal candidates will have 30+ trucks in operation with annual revenues of $5MM to $40MM; independent owner operators only.
Companies which meet the aforementioned requirements who would like to be treated fairly and openly are urged to contact Andy Ahern of Ahern and Associates, Ltd. directly at 602-242-1030 or visit Ahern's Client Acquisition Board for additional details.
About Ahern & Associates, Ltd.:
Ahern and Associates is North America's leading trucking and transportation management consulting firm. The skilled consultants at Ahern and Associates specialize in mergers and acquisitions of trucking and logistics companies as well as the restructuring and evaluation of existing carriers that seek to increase operating efficiency and improve profitability. Since 1987, Ahern and Associates has aided hundreds of buyers in the acquisition of trucking and logistics companies throughout the U.S. and Canada as well as assisting many transportation and logistics companies in reducing their overall operating costs and increasing their profitability. For more information, please call 602-242-1030 or visit http://www.Ahern-Ltd.com
Business contact:
A.W. Ahern
602-242-1030
Media contact:
Jason W. Jantzen
Phoenix Marketing Associates
http://www.PhoenixMarketingAssociates.com
602-282-0202
###