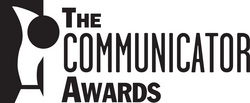 "This award has set a new bar for our team that will serve as motivation for continued innovation and creativity in future communications projects."
Washington, DC (PRWEB) September 21, 2010 —
Clements International, the leading provider of global insurance solutions, was honored with a 2010 Communicator Award for Interactive Excellence for the website dedicated to its annual Expat Youth Scholarship program (http://www.expatyouthscholarship.com). The website garnered the award in the Interactive category titled, "Websites – Social Responsibility."
"We are very proud of this award because it is a testament to the exceptional work and dedication that the Marketing team put forth to showcase the Expat Youth Scholarship, which was a huge success in its own right," said Chris Beck, president of Clements International. "This award has set a new bar for our team that will serve as motivation for continued innovation and creativity in future communications projects."
The winners of The 2010 Communicator Awards were announced by the International Academy of the Visual Arts (IAVA). With thousands of entries received from across the U.S. and around the world, the Communicator Awards is the largest and most competitive awards program honoring the creative excellence for communications professionals.
"As we continue our mission to honor Creative Excellence for Communications Professionals, we were once again amazed at the high level of work we received for this year's Communicator Awards," noted Linda Day, director of the IAVA. "With this year's entries we found an increased awareness and reflection of the digital world in which we live, and our entrants always seem to find new and creative ways to push the envelope of possibilities across all mediums."
The Communicator Awards are judged and overseen by the International Academy of the Visual Arts, a 550+ member organization of leading professionals from various disciplines of the visual arts dedicated to embracing progress and the evolving nature of traditional and interactive media. For more information about the Communicator Awards and to view the full list of winners, please visit http://www.communicatorawards.com.
To view Clements International's winning entry for Interactive Excellence in Websites – Social Responsibility, visit http://www.expatyouthscholarship.com.
About Clements International
Clements International is the leading provider of insurance solutions for expatriates and international organizations. Founded in 1947, Clements offers worldwide auto, property, health, life and commercial insurance with superior customer service and claims response to customers in more than 170 countries. For more information on Clements International's global list of programs and services, please visit http://www.clements.com.
###