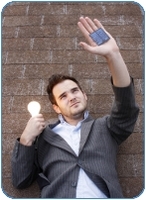 This conference is all about making contacts that lead to contracts. Senior Army ARDEC will be there assessing inventions and companies' capabilties, plus offering technology transfer back to the commercial sector
Swainsboro, GA (PRWEB) September 20, 2010
The Innovation Enterprise 2010 Conference is to be held in Macon, GA from November 15 – 17, 2010. The conference will highlight a unique opportunity for inventors, prototype makers and manufacturers to work together to develop much-needed solutions for the military.
Traditionally, working with the government often meant long delays plus a considerable amount of time and money devoted to management of the government contract. However the NNMC works with both the government and the private sector to significantly reduce the paperwork and time normally associated with developing solutions for the military. This frees the inventors and companies to concentrate on what they do best.
This entire program, along with current case studies, will be presented during the conference.
The Conference is all about making contacts that lead to contracts.
Senior Executives from the Army's ARDEC (Armament Research Development Engineering Center) personnel will be at the conference to assess inventions for application in the military.
There are several well-known personalities speaking at the conference. These include Congressman Jim Marshall, Radio Show Host Martha Zoller and Inventor / Author Ron Docie, Sr.
Barbara Machak, an Army Senior Executive Service (SES) appointee is a Tier 1 Executive Director with ARDEC and is the VIP speaker at the conference.
Commercial technology seekers are also encouraged to come to the conference because the military has technologies that it wants to share with the commercial sector.
It has been shown that in many cases, the same technology can be used in both the military and commercial sectors. In what is known as the "Dual Use" program, the military is able to increase the effectiveness of its R&D budget by encouraging development with the commercial sector. Inventors will be given VIP treatment with the opportunity to showcase their inventions in the Poster Gallery that will run concurrently with the conference. Service Providers will also be able to showcase their capabilities in the Poster Gallery.
The Innovation Enterprise 2010 Conference will be held at the Macon Marriott City Center from November 15 – 17, 2010. Special discount hotel accommodation is available for all attendees.
For more information, please visit the conference website at http://www.InnovationEnterprise2010.com or contact Tracy Becker on (478) 289-2346.
###