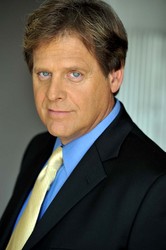 The most memorable event was the night of September 11
Philadelphia, PA (Vocus) September 20, 2010
The OJ Simpson Verdict. 9/11. Pennsylvania Governor Ed Rendell arguing the Med Mal Crisis. And an Evangelical protest at a Philadelphia Gay Pride Festival. All these events and more, covered on The American Law Journal as they happened.
Tonight live at 7:00 p.m. on the Philadelphia CNN-News affiliate WFMZ-TV 69 (and streaming on the channel's website), The American Law Journal marks 20 years of legal broadcasting. Tonight's show is both a look forward and a retrospective that includes key legal events and changes in the practice of law over the last twenty years.
Host attorney Christopher Naughton welcomes the Hon. Edward Cahn of Blank Rome, Northampton County District Attorney John Morganelli, John Waldron of Huber and Waldron, Donald F. Spry, II, of King Spry, Stephen Sheller of Sheller, P.C., and Steve Bergstein of Engel, Wiener & Bergstein. Video clips include Alan Feldman, Jane Dalton, David Ladov, Anthony Haller, Raymond Williams, Bob Heim, Al Momjian and numerous other judges, politicians, bar presidents and practitioners
"The most memorable event was the night of September 11," says Naughton. "We had been preparing to produce a criminal law program. Instead I asked my prosecutor and defense attorney guests to stay and go on the air, live, and open up the phone lines. People had been watching the video of those towers coming down again and again and by the evening they were ready to talk about it. We dealt with the emotional issue on everyone's heart, but also addressed how that day could impact our constitutional rights. I can tell you, I've never been more proud of anything else we produced."
In tandem with the 20th anniversary broadcast, The American Law Journal launches a new website today at http://www.LawJournalTV.com. The video-intensive site will serve both legal and lay audiences, offering archived webcasts of all programs broadcast in the last year, schedules and an expanded version of the previous site's Find a Lawyer directory.
The American Law Journal, hosted by former New Jersey prosecutor Christopher Naughton, invites attorneys, judges, elected officials, business leaders and people whose lives have been changed by the legal system to discuss, debate, and inform viewers about consumer, business and Constitutional law. Airing Mondays at 7:00pm on the Philadelphia CNN-News affiliate WFMZ-TV69, the program reaches viewers in Pennsylvania, New Jersey and Delaware and streams live on the channel's website. WFMZ-TV69 is carried on Comcast, RCN, and Service Electric Cable, FIOS, DirectTV, DISH Network, EchoStar and over the air signals in standard digital and HD. The program is broadcast live in-studio with viewer calls or taped on location at sites including the National Constitution Center and Philadelphia area law schools.
For more information, go to http://www.LawJournalTV.com. Next two weeks: Social Security Disability: Health Care Reform and Trends in Disability Determination and The First Monday in October: The New Supreme Court Term.
###