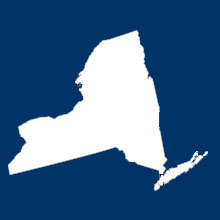 Those injured or killed in the Megabus crash could have as few as 90 days from the day of the accident to protect their rights by serving New York State with a document called a "Notice of Claim.
Syracuse, NY (PRWEB) September 18, 2010
In the first press release issued by a Syracuse personal injury lawyer, entitled Syracuse Bus Accident Lawyers Report On September 11, 2010 Megabus Collision With Low-Clearance Train Bridge In Liverpool, New York, the Bottar Leone, PLLC legal team notified the public about a tragic bus crash that occurred on September 11, 2010. The crash caused the wrongful death of 4, and serious injury to dozens.
At the time of the release, little was known about the reason why the 13'0" tall tour bus originating in Philadelphia, Pennsylvania, with scheduled stops in Syracuse, New York, and Buffalo, New York, crashed into a 10'9" tall train bridge that crosses Onondaga Lake Parkway, also known as County Route 370, in Liverpool, New York. Initial reports suggested that the Megabus driver was off course, even through he had driven the route previously. Subsequent reports suggested that the driver, who has been suspended, was distracted by a GPS device. Use of a cell phone or portable electronic device while a vehicle is in motion was recently made illegal in New York.
According to Syracuse bus accident lawyer Michael A. Bottar, Esq., "after we were contacted by several individuals involved in the crash, we began our own investigation into the reasons for the collision and to determine who Megabus could try to blame to escape potential liability. In less than a week we learned that the New York State Department of Transportation may be responsible for ensuring that the parkway is safe for motorists and, like Onondaga County, could be used as a scapegoat if Megabus argues that the County or State should have done more to warn motorists about the low-clearance bridge."
Those involved in the crash should speak with a Syracuse personal injury attorney immediately to discuss how to protect their right to bring suit against the State of New York if, after the police and Department of Transportation investigations are complete, the results show that the State was on notice that the roadway was unreasonably dangerous, and did not act properly. Syracuse bus injury lawyer Anthony S. Bottar, Esq., added that the injured "could have as few as 90 days from the day of the accident to protect their rights by serving New York State with a document called a "Notice of Claim."
Since the accident, local authorities have acknowledged that accidents involving the low-clearance train bridge have been happening for years, even through the bridge is marked with paint, signs and lights. Suggestions by residents of Syracuse who think that more should be done to warn motorists about the 10'9" train bridge include re-routing commercial traffic away from the Parkway, installing speed bumps in across the roadway, and installing an infrared beam system similar to one installed in Oregon.
Contact:
Bottar Leone, PLLC
1600 AXA Tower II
120 Madison Street
Syracuse, NY 13202
1-800-336-5297
http://www.bottarleone.com
syracuseinjurylawyerblog.com
syracusemedicalmalpracticelawyerblog.com
Attorney Advertising.
###