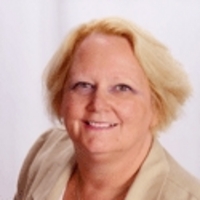 PR Expert Celebrates 25 Years With Free Coaching Call
Pompano Beach, FL (PRWEB) September 24, 2010
(PRWEB) What does it take to survive in business for 25 years? Diana Ennen, of Virtual Word Publishing, http://www.virtualwordpublishing.com states the most important element is a passion for the business and a dedication to making a difference. Since 1985 Ennen has been providing marketing and publicity assistance and helping clients achieve maximum success. Ennen partners with clients to gain them national recognition or assistance in selling books that used to just sit on the shelves. To celebrate 25 years in business, Ennen is giving back by offering a free 30-minute PR coaching call through October 30th.
Ennen states, "Getting publicity has changed over the years and when it's done right can bring amazing results. The increase in social networking has been the icing on the cake. Now not only can you send out media, but you can utilize the many social networks to bring even more attention to all the media received and connect directly with many of the reporters and media you are pitching to. It's never been easier to get great results."
Ennen hopes to share the marketing techniques that have lead Ennen's clients to gain national press in such places as USA Today, Fox News, CNN Radio, Forbes, Business Week, etc., or help businesses overcome a lack of sales or clients during the free calls and help to get busineses and authors on the right track to marketing success.
Ennen is especially excited to talk with authors who might be promoting a first book as successful authors know that to sell books, PR needs to be done. And more importantly, a lot of PR needs to be done. An author just can't list a book on Amazon. Press releases need to be sent. Media kits need to be developed. And an aggressive marketing campaign needs to be determined. This coaching call is just one way to get authors started on the right journey.
Stop by today at http://www.virtualwordpublishing.com for additional information or contact Ennen directly at (954) 599-3067..
About Virtual Word Publishing: Virtual Word Publishing provides marketing and publicity as well as virtual assistant coaching and PRr coaching. Diana Ennen is also the author of numerous books on how to start a successful business including Virtual Assistant the Series and So You Want to be a Work-At-Home Mom.
###