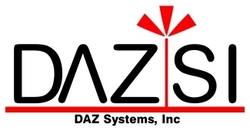 El Segundo, CA (PRWEB) September 20, 2010
DAZ Systems, Inc. announced today that they won the 2010 Oracle North America Titan Award as the Top Regional SI/Applications Reseller. The Titan Award is awarded annually to select companies within the Oracle PartnerNetwork (OPN), for outstanding innovation and business achievement. DAZ received the award for their excellent accomplishments in reselling and/or co-selling Oracle Applications.
"It's an honor to be nominated for an Oracle Titan award, but to be the winner is very gratifying," said Deborah Arnold, Partner, DAZ Systems, Inc. "We have worked very hard to excel in all of our engagements for the past 15 years, and we really appreciate the recognition from Oracle for our achievements in this category. With nationwide sales offices, DAZ has truly become a leading implementation partner for mid-size business."
DAZ is exhibiting at Oracle OpenWorld for its 11th year and will be in Moscone South, booth 1333. To learn more about DAZ, stop by their booth at Oracle OpenWorld or visit their web site http://www.dazsi.com.
About DAZ Systems, Inc.
DAZ Systems, Inc. is a Platinum partner in the Oracle PartnerNetwork. With more than 350 implementations, including the Oracle E-Business Suite, Oracle CRM On Demand, Oracle Transportation Management, Oracle Business Intelligence Suite, Oracle Demantra, Oracle Agile PLM, Hyperion, Siebel and SOA/BPEL, DAZ Systems, Inc. brings a new perspective to mission critical business systems and consulting services. With a rich understanding of Oracle technology, DAZ has delivered over 300 mission critical Oracle based solutions to Fortune 1000 and medium sized enterprises. In addition, DAZ has adopted the Oracle Accelerate solution and is certified on Oracle Business Accelerator for High Tech Manufacturing, Clean Energy, Apparel and Footwear, CPG (Consumer Product Goods), Software, Life Sciences, Process Manufacturing, Agile, Multi-Channel (Retail, Direct Marketing, B2C) and Distribution.
For more information, visit http://www.dazsi.com
About Oracle PartnerNetwork
Oracle PartnerNetwork (OPN) Specialized is the latest version of Oracle's partner program that provides partners with tools to better develop, sell and implement Oracle solutions. OPN Specialized offers resources to train and support specialized knowledge of Oracle products and solutions and has evolved to recognize Oracle's growing product portfolio, partner base and business opportunity. Key to the latest enhancements to OPN is the ability for partners to differentiate through Specializations. Specializations are achieved through competency development, business results, expertise and proven success. To find out more visit http://www.oracle.com/partners.
Trademarks
Oracle and Java are registered trademarks of Oracle and/or its affiliates.
CONTACT:
Deborah Arnold
DAZ Systems, Inc.
1-310-640-1300
darnold(at)dazsi(dot)com
###