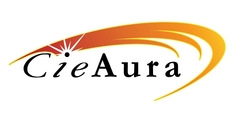 Los Angeles, CA (PRWEB) September 20, 2010
CieAura LLC, distributor of CieAura Transparent Holographic Chips™, will announce the official soft launch of over 40 countries they can deliver product into at their international convention on the weekend of October 8-10, 2010 in Los Angeles. CieAura launched in March 2010, experiencing unprecedented growth and sales and gaining enthusiastic endorsements of their products and business model by celebrity athletes such as WNBA All Star, Lisa Leslie, NBA Hall of Famer, Elvin Hayes, NBA Championship Coach, Rudy Tomjanovich, Former NFL player Brian Jones and a host of others.
Utilizing 3000 years of science in a 21st century delivery system, CieAura's Transparent Holographic Chips™ are computer-programmed holograms that have the look of simple decals on the body or clothing and are totally non-invasive, without any chemical component. When applied to specific acupuncture areas, users report an increase in energy and stamina, deeper, more complete rest, relief from discomfort, naturally enhanced athletic performance and other positive results depending on the program formula of the Holographic Chip and the related placement. When asked about CieAura's products, four-time Olympic Gold Medalist, Lisa Leslie says, "For me as an athlete, I know what it's like to need energy. To have an abundance of energy, or consistent energy, for a day was an amazing feeling. We feel so much better about having the products in our lives." Leslie now sits on CieAura's Advisory Board and has decided, along with her husband, to build their own CieAura business. She believes that the opportunity to help people is the most rewarding aspect of being a part of CieAura.
CieAura's rapid international expansion into over 40 countries is no small feat for a start up direct sales company and is setting a new standard in the industry. CieAura Founder and CEO, Ken Rasner says, "With operations in Singapore supporting our Asian infrastructure, Slovenia supporting our entire EU and Mexico supporting our Latin American operations, it is wonderful to see this product being so well received around the world and we are excited for what the future holds."
CieAura is hosting their National Convention and International Pre-Launch at the Westin Bonaventure Hotel in downtown Los Angeles on October 8th - 10th. Two new celebrity endorsed core product lines will be introduced, solidifying CieAura's presence in the United States and worldwide marketplace. International prospects and retailers will join the many excited US-based Independent Retailers who will be in attendance at this action-packed event.
For complete event details visit: http://www.cieauraevents.com.
About CieAura, LLC – Creating Total Balance for Life. CieAura is a U.S.-based direct sales company distributing CieAura Transparent Holographic Chips™. CieAura provides opportunities for the everyday person to become Independent Retailers with exclusive rights to market and distribute revolutionary products at minimal cost and with competitive compensation incentives. To learn more about how to become a part of CieAura, visit: http://www.CieAura.com.
###