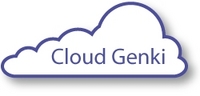 Don't get me wrong, we'd love to take some money off Palm's hands, but we also want to build people's trust in us.
San Luis Obispo, CA (PRWEB) September 20, 2010
With growing competition in the mobile application market, developers must use increasingly clever tactics to get noticed.
A recent app release has caused voices in the Palm community to cry foul over what they say is just an attempt to win a piece of Palm's $1,000,000 developer promotion. Yet others are showing support for what they see as an enticing offer and unique marketing attempt.
Palm, recently acquired by HP, was initially hesitant to accept the app, One Year Free Service, claiming its intent seemed only to be winning their promotion. Following several days of dialogue between Palm review executives and the app's developer, Cloud Genki, it was eventually accepted thirteen days after submission; a process that normally takes only three to four days.
One Year Free Service is an app allowing users to enter into a drawing to receive free phone service for a year. Surprisingly, Cloud Genki assures users there is no advertising, spam or registration involved. Cloud Genki co-owner, Sean Alexander, explains how the app works.
"Once the free app is downloaded the user only needs to press "Enter," which sends their unique device ID to our server so that we can associate their entry with their device. At that point they're entered into our promotion ending September 30th. We'll randomly choose a winner to receive a check for $1,500 on October 1st. That money is intended to be used to pay for their cell phone service for a year."
As straightforward as the app would appear, there are many who are skeptical of it. "Garciaop" commented on the PreCentral website, "This app is a scam. You can tell just by the name. Do not download. They are trying to win the PDK Hot Apps by making a scam app." - Garciaop
Conversely, there are many who applaud the app, such as an anonymous commenter who, in the Palm App Catalog, wrote, "No one is forcing anyone to enter. If you don't like it don't enter. Either way, you have nothing to lose. Common logic. Who knows, you may win. Why whine?"
Despite the polarization in the Palm community, One Year Free Service received close to 2,000 downloads in the first 24 hours of it's release.
Cloud Genki's Alexander remarks, "It's pretty tough getting seen in the app market and it's tough to build credibility as a young start-up. Don't get me wrong, we'd love to take some money off Palm's hands, but we also want to build people's trust in us."
Cloud Genki was founded in August 2010, in California to make mobile apps on iOS 4, WebOS and Android platforms.
If you'd like more information about this topic, or to schedule an interview with Sean Alexander, please call him at 559-906-1923 or e-mail him at sean@cloudgenki.com
Website - http://cloudgenki.com/
Twitter - http://twitter.com/cloudgenki
Facebook - http://bit.ly/abEQIo
###