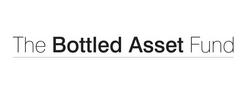 Our mission is to cultivate these gems and prove that Italian wines can perform, age, and appreciate on par with any of the world's best wines. - Fund Director Sergio Esposito
(PRWEB) September 20, 2010
Vino Management's ("VM") The Bottled Asset Fund ("BAF"), launched September 17th, aims to leverage proven returns and low relative volatility associated with wine investments, with a particular focus on Italian fine wine. Historically, when markets turned turbulent, investors preferred fine wine as a means for amusement. Today, during recessions and recoveries alike, investors have in fine wine an alternative investment that provides compelling and stable returns, while enhancing a portfolio with diversified and relatively uncorrelated returns with the overall direction of financial markets.
Certain fine wine investment funds exist throughout the world, most focusing on the efficient Bordeaux market. The BAF, however, differentiates itself with approximately 75% of the portfolio to be invested in Italian fine wines sourced directly from specifically chosen vineyards. The BAF seeks returns of 30% net, on select allocations of specially chosen fine wine producers. Cellared in London, wines will be held for periods of three to five years, each vintage becoming available at optimal drinkability and price point via an extensive proprietary distribution network. VM will charge a performance fee levied only upon net realized returns.
The BAF's investment team is directed by a foremost authority on Italian wine, Sergio Esposito. The author of "Passion on the Vine: A Memoir of Food, Wine, and Family in the Heart of Italy." As a result of Sergio's relationships with fine wine producers, he has the ability to source at attractive prices, a compelling competitive advantage.
"Current funds, primarily UK-based, largely ignore Italy due to a lack of knowledge of the landscape and culture," says Mr. Esposito. "Our mission is to cultivate these gems and prove that Italian wines can perform, age, and appreciate on par with any of the world's best wines. Simultaneously, the BAF will allow producers to have their wines released in perfect condition and at optimal development, thus benefiting both investors and producers."
The management team also includes Jorge Mora, a Managing Director at Lazard Frères & Co, Daniel M. Holtz, Managing Principal of Walden Capital Management, Gustavo Hernandez Frieri, a Managing Principal at GSA and Ford Harrington formerly of CIBC World Markets.
With a targeted raise of $25M (over a 24-month period), and approximately $10M committed, the BAF counts among its Limited Partners and on its Advisory Board experienced investors and leaders in the financial services industry, including Chairman of Citigroup Dick Parsons, Head of PIMCO's European Client Services Bill Benz and Phokion Potamianos, a former Principal at leading global private equity firm Francisco Partners and Managing Director at UBS. Other Limited Partners include Greg Gentile, a former Managing Director at Lehman Brothers, Jamie Viceconte, a former Managing Director at Citigroup and Jonathan Hochberg, President of Hillview Capital Advisors, an investment advisory firm.
ABOUT VINO MANAGEMENT CORPORATION
Vino Management Corporation ("VM") combines financial acumen and fine wine expertise. Directed by Sergio Esposito, one of the foremost authorities on Italian wine, and Jorge Mora, a leader in the fine wine and financial industries with more than 15 years of experience in private equity investments and investment banking.
ABOUT THE BOTTLED ASSET FUND
The Bottled Asset Fund ("BAF") is the world's first Italian-focused fine wine investment fund. The BAF acquires fine wine directly from producers at attractive prices, providing built-in appreciation. With the capacity to hold inventory until optimal marketability, the BAF can exit gradually and strategically using its proprietary distribution network worldwide. The BAF is managed by a group with substantive experience in fine wine investing and asset management.
###