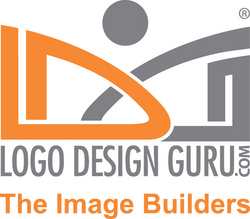 The success is attributed to the fact that new customers can see that other entrepreneurs are getting dozens, sometimes hundreds of amazing designs to choose from. Our marketplace speaks for itself
Langhorne, PA (PRWEB) September 21, 2010
Guru Corporation, one of the web's leading online design firms is excited to announce it has received an astonishing 400 logo design projects since it's re-launch of LogoDesignGuru.com on August 28th.
The online design provider re-launched LogoDesignGuru.com on August 28th, with a revolutionary way of delivering custom logo designs. The new format allows customers to name their own price for a design, while allowing a community of thousands of logo designers to submit designs and compete for the customer's business.
The 400 projects posted to Logo Design Guru, range from logo, web, and business card design, to display ad and marketing collateral design.
The amazing response does not surprise executives at Guru Corporation. "We've been in the entrepreneurial branding industry for more than eight years, so we understand what small businesses want. The success is attributed to the fact that new customers can see that other entrepreneurs are getting dozens, sometimes hundreds of amazing designs to choose from. Our marketplace speaks for itself," says Joe Witte Executive Vice President and Partner at Guru Corporation.
Zaheer Dodhia, CEO, of Guru Corporation adds, "It's, fun, easy, affordable, and it's effective. Our customers get an amazing array of designs to select from at a price they have determined. And best of all, the project is done in a week."
About Guru Corporation
Guru Corporation is a leading provider of logo and web design services. Guru Corporation was formed in 2003 and is based out of Langhorne, Pennsylvania, and founded Logo Design Guru, Mycroburst.com, LogoSnap.com and WebbyGuru.
Media Contact:
Daniel Natale
daniel(at)LogoDesignGuru(dot)com
http://www.GuruCorporation.com
http://www.LogoDesignGuru.com
1-877-525-5646 x809
###